Yacht berth at Norr Mälarstrand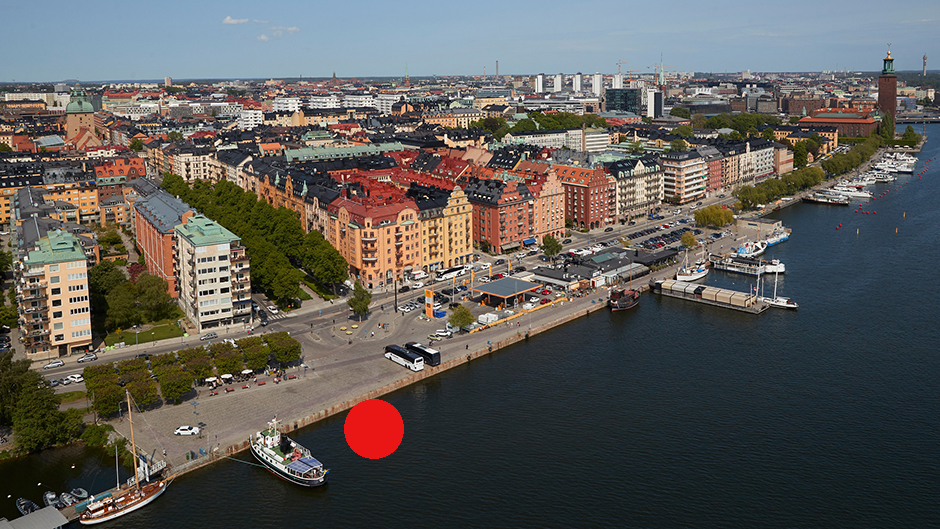 Norr Mälarstrand is a 1,4 km stroll by the water located on the island Kungsholmen. Norr Mälarstrand offers a wide range of restaurants and cafés and is only walking distance from the City Hall as well as park areas such as Rålambshovsparken.
Kungsholmen is joined by both Södermalm and Norrmalm with bridges that has a walking path. It only takes you about 20 minutes to walk to the Central station from Norr Mälarstrand.
Entering the lake Mälaren includes passing under a number of bridges and the lock Hammarbyslussen which gives you a maximum air draught of 23 metres. For more detailed information please contact your agent.
Position for berth Norr Mälarstrand
N 59 19 34
E 18 02 27
Quay height at normal water level
2.0 metres
Length of quay
75 metres
Max draught
6 metres
Air draught
23 metres
Power
63 A and 32 A, 380 V, 50 HZ
Mooring
Ports of Stockholm provides linesmen services at fixed rates.
Fresh water
Fresh water can be ordered via your agent when preregistering your visit. The capacity is approximately 80 m3 per hour.
Port dues
Information about charges for mooring, waste management, linesmen, water and more can be obtained from your agent or in Ports of Stockholm's pricelist.
Book a yacht berth at Norr Mälarstrand