Regulations for permitted photos for authorization cards
For a photograph to be able to be used on an authorization card it is important to observe the following points:
The contrast between the person and the background must be distinct.
The background must be light or uniformly white.
The head must be in the centre of the photograph and the upper part of the torso must be visible.
Transparent glasses are permitted if the person normally wears glasses.
Headwear is not permitted.
No type of disguising of the face is permitted.
The photograph must be a good likeness of the person's appearance.
The photograph must be a colour image.
The photograph must not be a photograph of a photograph.
Approved file formats: bmp, gif, jpg, jpeg, ico, png and tiff.
Name the photo your first and last namne and send it to tilltrade@stockholmshamnar.se.
Permitted photo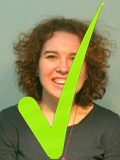 Photos that are not permitted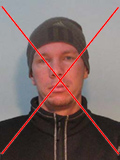 Fault: Head wear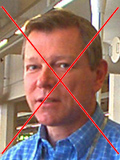 Fault: Blurred image, non-uniform background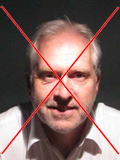 Fault: Poor lighting