Goods to and from Port of Nynäshamn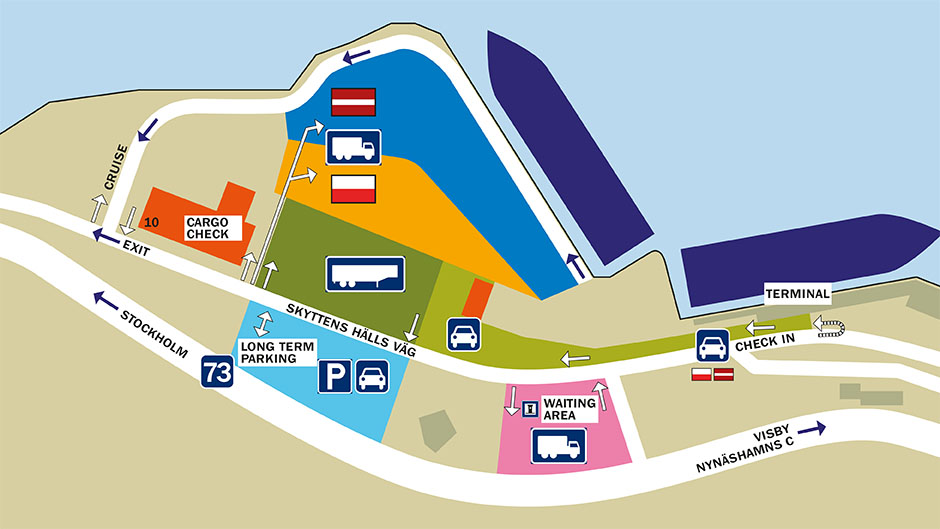 Accompanied and unaccompanied goods is placed in different areas. All goods must be booked onto the next immediate departure.
Accompanied goods to Poland and Latvia is also assigned separate depot areas.
Unaccompanied goods may not occupy the port area for longer than 36 hours.