Sweden-Finland trade in focus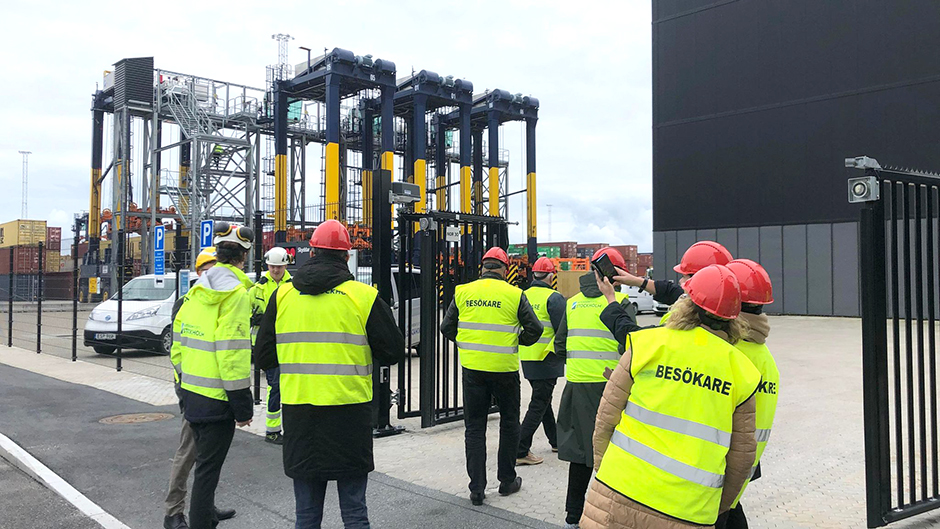 In mid-October, the Finnhub trade delegation visited Ports of Stockholm. Finnhub is a collective of Finnish logistics companies - ports, shipping lines, forwarders, operators etc.
Visiting Stockholm and Stockholm Norvik Port were representatives from Port of HaminaKotka, Port of Hanko, Finnlines, Railgate Finland, logistics service company Avind International and Stingray Cargo, as well as Business Tampere. Other participants included Hutchison Ports Stockholm, Stena Line, Eskilstuna Logistic, railway logistics company TX Logistic AB, and the Finnish-Swedish Chamber of Commerce.
The purpose of the visit was to discuss trade between Sweden and Finland and to find ways to collaborate and create new logistics partnerships and trade.
The Stockholm region accounts for half of Sweden's entire consumption, and with Stockholm Norvik Port the opportunities to transport goods by sea as close to their final destination as possible have increased. Stockholm Norvik is an important logistics hub that offers efficient intermodal solutions for transport to the rest of Sweden and Europe.