Ports of Stockholm reports high passenger numbers and increased freight volumes in 2021, despite the pandemic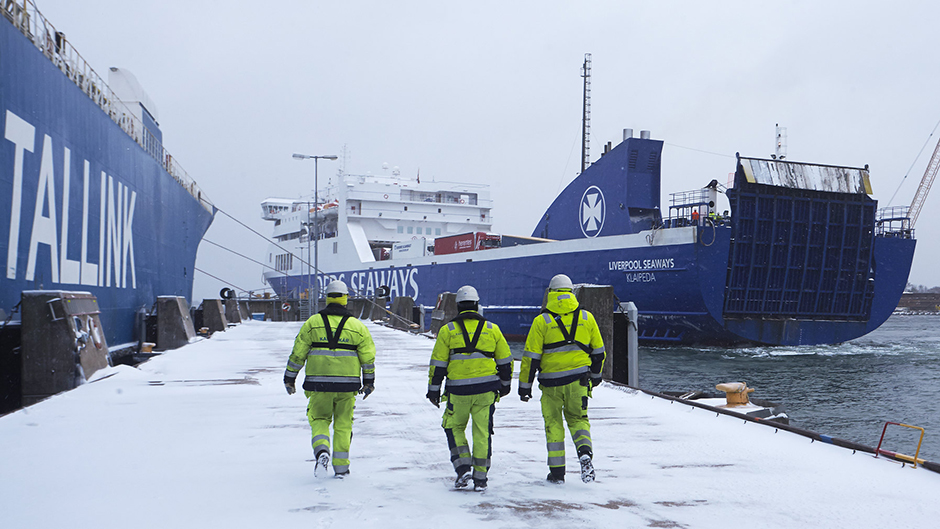 Ports of Stockholm is one of the world's largest passenger ports and one of Sweden's largest freight ports. During 2021, passenger and freight volumes were still high in the middle of the pandemic. This demonstrates that Ports of Stockholm is a central node for sustainable goods transport and also that Stockholm has a strong power of attraction as a destination.
The important transport of goods via Ports of Stockholm's ports has functioned very well throughout the pandemic. In 2021, the RoRo freight segment increased six percent compared to the previous year. The Port of Kapellskär is the port in the Group where growth is strongest, with freight handling up 13 percent compared to the previous year.
"I am happy and proud to see the freight segment performing so incredibly well, despite the tough pandemic year. The growth of the RoRo segment is proof of how important Ports of Stockholm's ports are for the sustainable supply of goods to the entire Greater Stockholm region. With the newly built Stockholm Norvik Port, we are additionally well provisioned with increased capacity, which offers our customers major possibilities to grow," says Ports of Stockholm CEO, Thomas Andersson.
As a result of good collaborations to facilitate a safe and cautious restart, with what were termed Blue cruises and Bubble cruises*, Ports of Stockholm welcomed 96 cruise ship calls. This was more than many other ports in Europe.
Ferry services were impacted by restrictions and services were paused on some routes. Services restarted again at the end of the summer, including routes to Helsinki and Tallinn. Total passenger numbers didn't reach the previous high pre-pandemic volumes, but under the circumstances there were still many travelling, significantly more than in 2020.
In total 4.7 million cruise and ferry passengers travelled via Ports of Stockholm in 2021.

"We have valuable proof that Stockholm as a destination is extremely popular. Now that the restrictions have been lifted in Sweden and in our neighbouring countries, passenger numbers are rising rapidly again. We are looking forward to a thoroughly good summer season and a strong bounce back for the tourist industry in 2022," states Joakim Larsson, City Panning Commissioner responsible for Ports of Stockholm.
In 2021, Ports of Stockholm welcomed a brand new route between the Port of Nynäshamn and Rostock, operated by Hansa Destinations. Stena Line is also investing in the Baltic Sea and introduced new, larger vessels on their Stockholm Norvik Port - Ventspils route.
New vessels and routes, together with increased freight volumes and high passenger numbers, all demonstrate that Ports of Stockholm's ports are central nodes for sustainable goods transport in the Greater Stockholm region, and that Stockholm has a strong power of attraction as a destination.
| | | | | | |
| --- | --- | --- | --- | --- | --- |
| | 2021 | 2020 | 2019 | 2018 | 2017 |
| Freight turnover RoRo, tonnes | 7.1 | 6.7 | 6.9 | 7.1 | 6.9 |
| Passengers, million | 4.7 | 3.6 | 12.1 | 12.1 | 12.0 |
* Blue cruises = cruises where the passengers do not disembark and instead remain aboard the vessel.
Bubble cruises = cruises where passengers leave the vessel in small, closed companionship groups and do not mix with the local population.
Press images at Flickr
Image 1 (external link)
Image 2 (external link)
Image 3 (external link)
Image 4 (external link)
Please contact us
Camilla Strümpel, Chief Communications Officer, Ports of Stockholm
+46(0)70-770 27 45, camilla.strumpel@portsofstockholm.com