Ports of Stockholm opens new quay at Frihamnen Port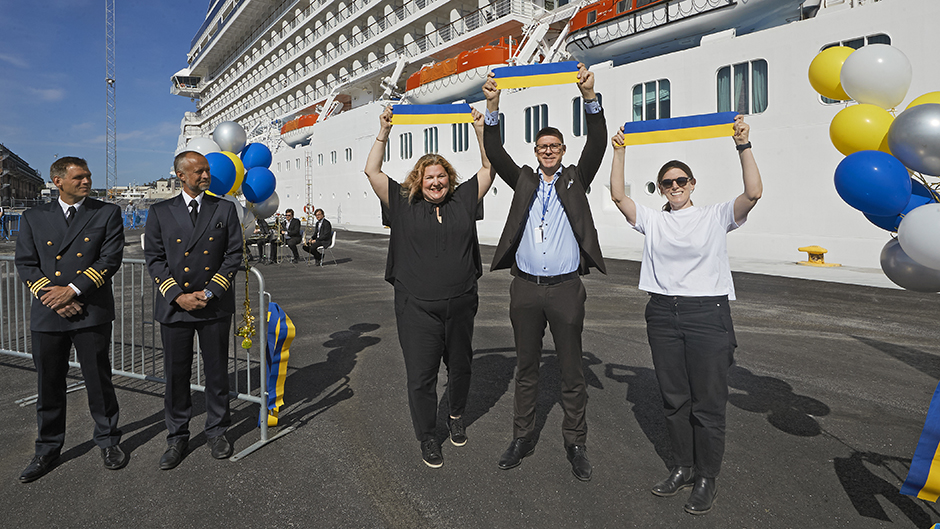 Ports of Stockholm is one of the world's largest passenger ports and Stockholm is a very popular cruise destination. Now the possibilities for cruise ships to call at Stockholm have increased with the opening of a brand-new quay at Frihamnen Port.
The new quay at Frihamnen Port in Stockholm opened on 21st June. The site was previously the location of the container terminal, which moved in 2020 to the newly built freight port, Stockholm Norvik Port. The move of the container terminal provided new opportunities for the container business to develop, but also opened up space for a brand-new cruise quay in the heart of Stockholm.
"We are very pleased to be opening this brand-new quay in the centre of Stockholm. A modern new city district is growing up around Frihamnen Port, where shipping and urban development are integrated. A city district has been planned here that has an inner city atmosphere but is also a vibrant meeting place for Stockholm's residents and visitors," explains Fredrik Lindstål, Chair of the Board of Ports of Stockholm.
The new quay is 330 meters in length and is surrounded by ample space for efficient traffic flow, such as the arrival and departure of buses and taxis. The new quay is particularly suitable for turnaround calls, where a lot of space is needed for passengers checking in and checking out. Turnaround calls are particularly important to the region, as these passengers often stay several extra tourist days in Stockholm.
"Stockholm is a very popular cruise destination and, despite the troubling international situation, there are around 220 calls booked for the 2022 season. The trend is also for cruise ships to stay longer in Stockholm than in previous years, which is good for the city's tourist industry. Ports of Stockholm is by far Sweden's largest passenger port and one of the world's largest in terms of passenger numbers," says Stefan Scheja, Cruise and Ferry Manager at Ports of Stockholm.
Another investment that Ports of Stockholm has begun is to provide cruise quays with onshore power connection facilities for the cruise ships. Next year the first facility for cruise ship onshore power connection will come into operation at the city centre Stadsgården quay. This is a joint initiative together with other Baltic Sea ports and is an important part of the ongoing environmental work towards sustainable cruise tourism.
Press images at Flickr
Image 1 (external link)
Image 2 (external link)
Image 3 (external link)
Please contact us
Ingrid Hansson, Public Relations Manager, Ports of Stockholm
+46(0)70-770 27 47, ingrid.hansson@portsofstockholm.com