Maritime link Turku-Mariehamn-Stockholm now more climate smart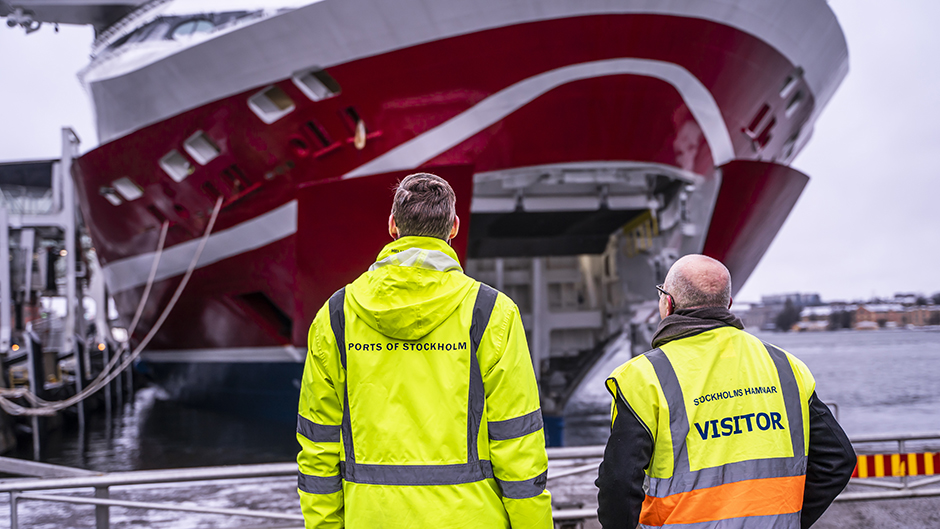 Growing cargo and passenger volumes, Viking Line's new vessel M/S Viking Glory, and a need to develop more sustainable maritime transports. These are the reasons why an upgraded maritime connection between Turku, Mariehamn, and Stockholm is now completed. The ports of Turku, Mariehamn, and Stockholm have improved their infrastructure within the EU project NextGen Link.
The objectives of the project NextGen Link (2017–2021) was to enhance the sustainability of maritime transport and reduce its environmental impacts, improve the flow of passengers and cargo between Finland and Sweden, and promote the use of alternative fuels in the Baltic Sea region. The scope of the project covered the additional environmental efforts of M/S Viking Glory, the new ropax vessel of Viking Line, as well as several infrastructure investments in the ports of Turku, Mariehamn, and Stockholm to meet the needs of the larger vessel and the increased volumes of cargo and passengers.
The project was coordinated by the Port of Turku, and the other project partners were Viking Line, the ports of Mariehamn and Stockholm, and the City of Turku. The project was co-funded by the Connecting Europe Facility (CEF) of the EU through the Motorways of the Sea instrument.
The investments by the Port and the City of Turku focused on developing the logistics of the port area. The car field was improved by levelling and its traffic management developed by centralizing both passenger and cargo vehicle traffic to the same field. The services for truck traffic were developed by installing a measurement and identification system for heavy traffic. This significantly facilitates the loading process of trucks to the vessels. In addition, the traffic arrangements in the port area were renewed, also on the city street network.
In both ports of Turku and Mariehamn, an automatic vessel mooring system, based on vacuum technology, was installed. In addition, a new skyway, double gangway, car ramp, and combi ramp were constructed in the Port of Mariehamn, all designed to fit the measurements of Viking Glory. In the Ports of Stockholm, the efficiency of cargo transports was improved by installing an intelligent transport system (ITS), expanding the cargo field, and constructing a new cargo check-in building.
The dual-fuel engines of M/S Viking Glory utilise liquefied natural gas (LNG) or biogas (LBG), and the cold released in its evaporation is utilised in the cooling functions of the vessel. The vessel also includes other energy efficiency solutions, which decrease its fuel consumption as well as environmental footprint. Viking Glory started regular operation on the Turku-Mariehamn-Stockholm route in March 2022, being one of the most climate smart passenger vessels in the world.
The Turku-Mariehamn-Stockholm route is located along the Scandinavian-Mediterranean Corridor, which is one of the most important core corridors of the Trans-European Transport Network (TEN-T).

For more information