Hansa Destinations doubles its capacity on the Nynäshamn-Rostock route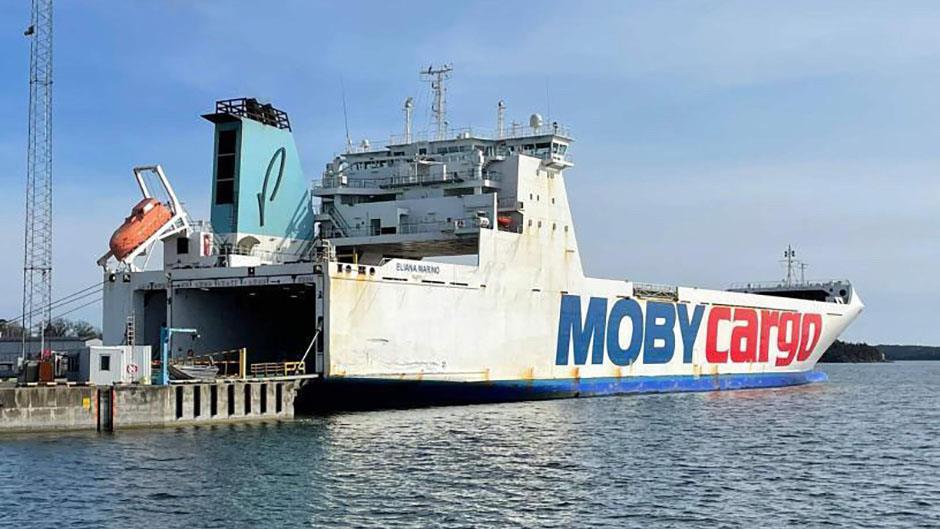 At the end of April, the shipping company Rederi AB Gotland added another vessel on the Hansa Destinations Nynäshamn–Rostock route. This has doubled the freight capacity and added more departures in both directions. This means that increased goods volumes can be moved from land to sea transport.
The new vessel added to the route between Port of Nynäshamn and Rostock in Germany is called the Eliana Marino. The vessel Drotten has operated on the route since August last year. Now with two vessels operating on the route, Hansa Destinations has increased from three to six departures each week in both directions, and has doubled its cargo capacity. This makes the transfer of long-haul transport from land to sea possible, which has significant sustainability advantages.
"It's great to see that this investment by Hansa Destinations has shown such results and that only a year after introducing the Nynäshamn-Rostock route a second vessel has been added. This gives better preconditions for sustainable transport between the Stockholm region and Germany," says Johan Wallén, CCO at Ports of Stockholm.
Hansa Destinations introduced the route between Nynäshamn and Rostock in 2021. Now, less than a year later, a second vessel has been added to the route. Transporting goods by sea between the Stockholm region and Germany reduces emissions and reduces congestion on the road and railway networks.
"We know that more departures means greater flexibility, and this is something many customers want. During the autumn we have seen a gradual increase in demand, and it feels very rewarding to be able to further increase capacity in both directions," states Håkan Johansson, CEO Rederi AB Gotland.
With close proximity to the shipping fairway, and also to Sweden's largest consumer area by some margin, Nynäshamn is a very attractive logistics hub. The newly built Stockholm Norvik Port, just a stone's throw away from Port of Nynäshamn, has created space for customers to grow and develop.
For seven weeks in the summer, from the last week in June until the second week in August, the vessel Drotten will temporarily be added to supplement services to Gotland, which means that during those weeks there will be five Rostock-Nynäshamn-Rostock departures instead of six.