Fontana Food chooses Stockholm Norvik Port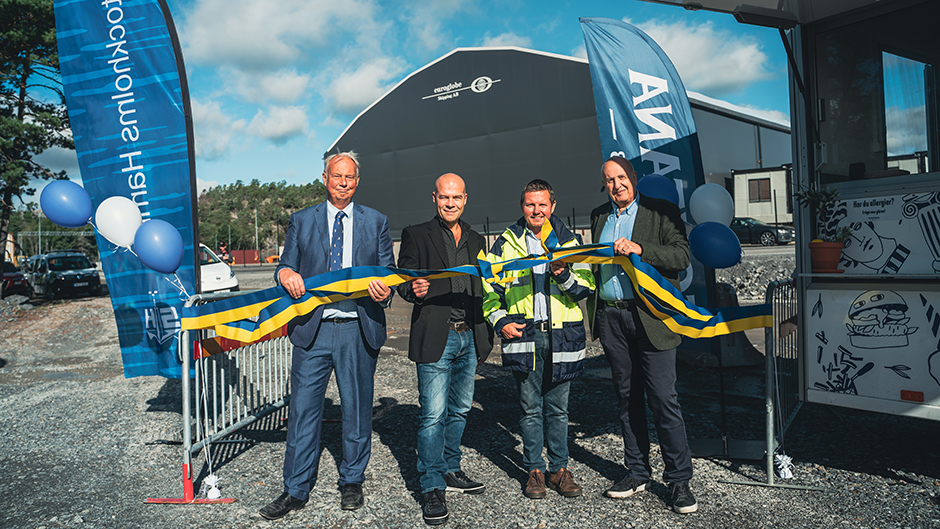 The family owned food company Fontana Food is establishing at Stockholm Norvik Port, which will shorten their producer to consumer logistics chain. This in turn means more sustainable and cost effective transport, with Stockholm Norvik Port growing in its role as an important logistics hub in the Greater Stockholm area.
Fontana Food AB, a company that imports food products from the Mediterranean, is relocating parts of the company's operations from Tyresö to the Euroglobe premises at Stockholm Norvik Port. This relocation means that goods can be transported directly from the port to the food supply chain, instead of interim transport to and from Tyresö. This results in a simpler logistics chain and more sustainable and cost efficient transport. Sweden's newest port, Stockholm Norvik, continues to increase its standing as an important logistics hub for container and RoRo transport, as well as transshipment.
"A major advantage of relocating to Stockholm Norvik is that we can mark-up goods directly at the port and then transport straight to our customers. Eliminating additional vehicle transport makes the logistics chain more efficient and also means fewer haulage vehicles on our roads," explains Arthur Hanssen, Logistics Manager at Fontana Food.
Fontana Food is a Swedish company that has its roots in Cyprus and the Greek food culture. Each week containers arrive at Stockholm Norvik from Cyprus bringing olive oil, pepperoni and Feta cheese, as well as many other products from the Mediterranean.
"We are very pleased Fontana Food has chosen to establish its warehouse at Stockholm Norvik Port and extend them a warm welcome. The complete service offering at the new freight port is a strength. In the large-scale RoRo and container terminals, as well as in the other buildings at the port, there is ample space for storage and transshipment opportunities," states Nicklas Ebersson, Marketing Manager Cargo, at Ports of Stockholm.
The family owned logistics company Euroglobe leases 6500 m² of land at Stockholm Norvik Port and handles logistics and warehouse storage of the products that arrive at Stockholm Norvik.
"We are proud to be able to provide Fontana Food with an improved logistics chain and at the same time assist in developing sustainable transport and logistics solutions in the Greater Stockholm area. There is currently high demand for transshipment, interim storage and direct distribution. It is really pleasing to be part of this success," says Javier Sangüesa, Sales Manager at Euroglobe.
The strategic location of Stockholm Norvik, with efficient intermodal transport connections to the rest of Sweden, offers customers entirely new opportunities. The Stockholm region accounts for half of Sweden's entire consumption, and with Stockholm Norvik Port the opportunities to transport goods by sea as close to their final destination as possible have increased.
Press images at Flickr
Link to image 1 (external link)
Link to image 2 (external link)
Please contact us
Ingrid Hansson, Public Relations Manager, Ports of Stockholm
+46(0)70-770 27 47, ingrid.hansson@portsofstockholm.com