Full service offering at Stockholm Norvik Port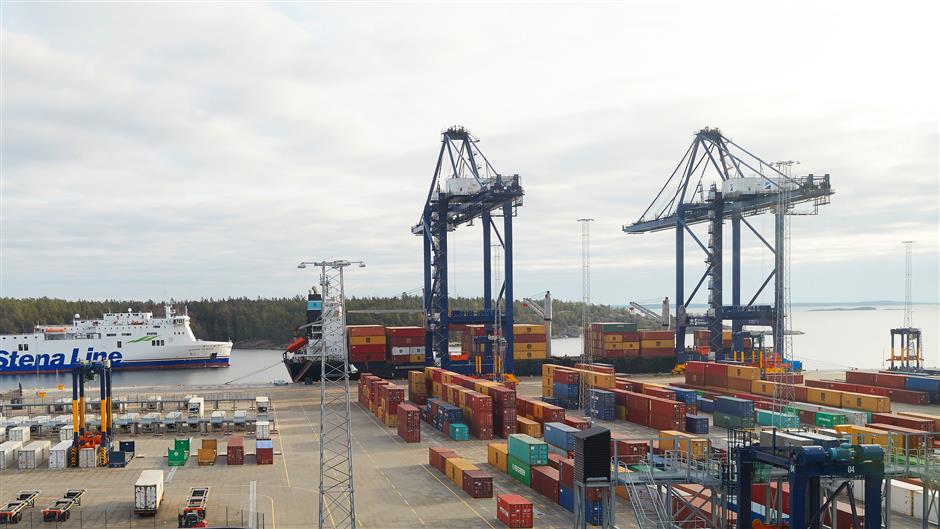 The newly built Stockholm Norvik Port is not only equipped with an expansive, modern new machinery park. Together with our established partners at the port, Ports of Stockholm also offers a full range of support services.
Many possibilities, including stuffing and stripping, warehousing and forwarding, and efficient transhipment of goods between different transport types are available at the major-scale RoRo and container terminals and port buildings.
The service company Reefer Island offers PTI, refrigerated and heated storage, vehicle inspection, repair, maintenance, cleaning, transport, sale and rental services. This is achieved at a full service depot for all types of containers and trailers.
One of Sweden's five border controls for food is located at Stockholm Norvik Port.
"This complete range of service offerings at Stockholm Norvik Port is a great strength, not least in the handling of export goods, where volumes can be stored and transferred to containers for onward transport to destinations throughout the world. Stockholm Norvik Port is unique in having an excess of empty containers, which the Swedish export industry currently has a great demand for," explains Nicklas Ebersson, Marketing Manager Cargo, at Ports of Stockholm.
Together with Green Cargo, Ports of Stockholm also offers a nationwide railway network transport solution. Stockholm Norvik has a railway branch line that connects directly to Sweden's national railway network.