Two cruise ships on a "Scenic Cruise" to Stockholm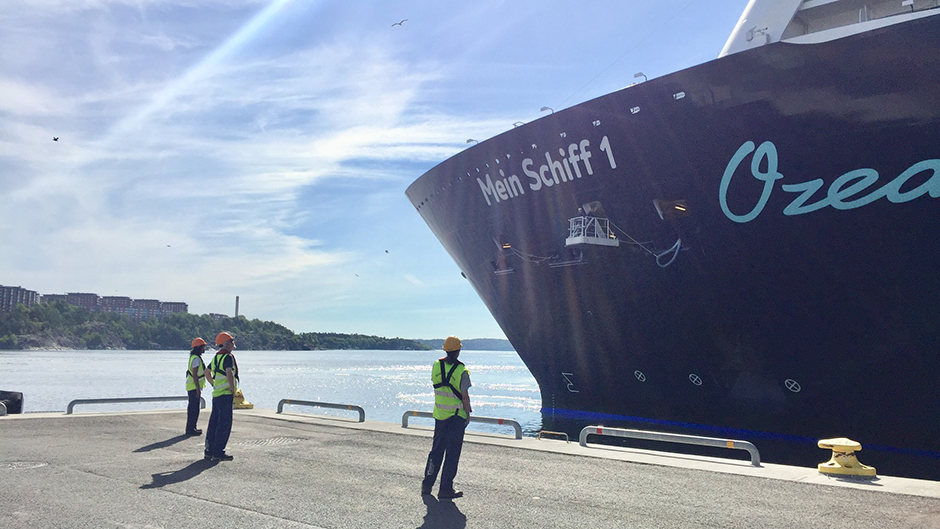 On Monday 10th August the first two cruise ships of the season arrived at Ports of Stockholm. The vessels called at Stadsgården, Masthamnen and each remained at the quay for one hour. No passengers or crew disembarked.
The cruise ships were the TUI vessels Mein Schiff 1 and 2, which are operating a "Scenic Cruise" offering, starting from Kiel and Hamburg, respectively. Scenic Cruise means that passengers travel around and enjoy the views without getting off the ship.
Mein Schiff 1, called at Stadsgården Masthamnen, 3.30 pm - 4.30 pm
Mein Schiff 2, called at Stadsgården Masthamnen, 5.00 pm - 6.00 pm
Read more about:
How Ports of Stockholm is operating during the COVID-19 pandemic
How Ports of Stockholm functions as a quarantine port
The CLIA guidelines (external link)
TUI complies with the recommendations issued by EMSA (European Maritime Safety Association) and CLIA (Cruise Lines International Association - the world's largest cruise trade association). TUI has also implemented additional guidelines for how its cruise operations are carried out. These include a reduction in passenger numbers to one-third of the normal capacity, mandatory submission of passenger health declarations and temperature monitoring prior to departure, social distancing and several other preventive measures aboard the vessel.