The cruise season at Ports of Stockholm is off to a flying start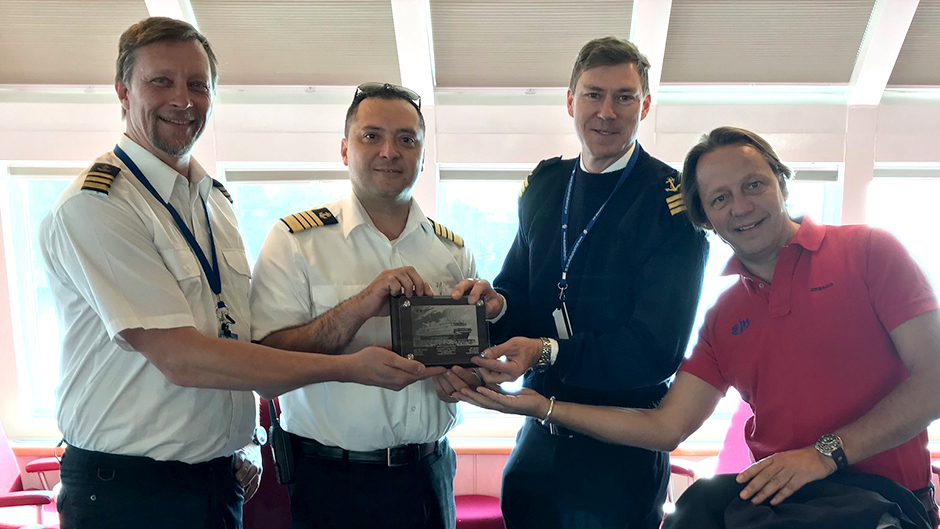 April means the start of the cruise season for Ports of Stockholm. This year 287 cruise ships and 650,000 passengers are expected to arrive at a Ports of Stockholm port.
The cruise season started for Ports of Stockholm on Monday 22 April with the arrival of the Ocean Nova at Skeppsbron. This season is off to a flying start, with five cruise ships calling at Ports of Stockholm in the initial week of the season. This year as many as 287 cruise liners and 650,000 passengers are expected to call at Ports of Stockholm during the cruise season, which runs from April until October.
"The start of the cruise season is one of my favourite signs that spring is here. It will be great to welcome both returning regular customers and a good deal of newcomers to Stockholm during the season," states Stefan Scheja, Ports of Stockholm's Cruise and Ferry Manager.
It is a maiden voyage to Stockholm for the Ocean Nova. The vessel is one of the smaller cruise ships and can accommodate 94 passengers. Two days later the AIDAdiva called at Stadsgården. This is one of the 56 planned visits by ships in the AIDA family, which is also one of the cruise shipping companies with the most Ports of Stockholm passenger and cruise ship calls. Over the course of the entire season the Norwegian Getaway is the cruise liner that will bring the most passengers to Stockholm; 4,941 in total.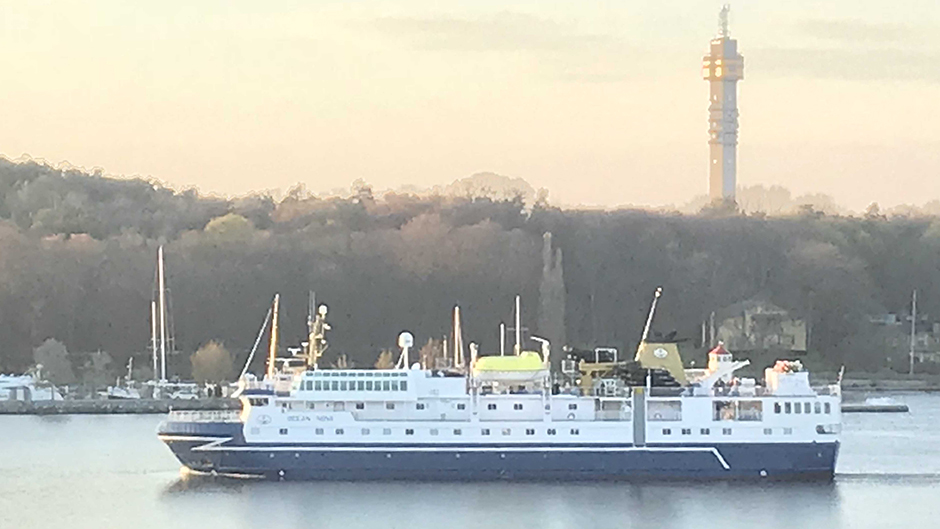 "Stockholm is a very popular destination and a record number of passengers are expected this year. The cruise traffic is very important to the region and for commerce, as the passengers, crew and cruise shipping companies spend close to SEK 900 million each season," explains Fredrik Lindstål, Chair of the Board at Ports of Stockholm.
A report was published earlier this spring containing survey responses from thousands of passenger interviews. Among other things, the report showed that the total financial effect of the cruise traffic for the Stockholm region is close to SEK 2 billion. The passengers are extremely happy with their cruise destination. The typical average visitor to Stockholm is 57-years old, travels together with one companion and spends SEK 750 during a day visit. Turnaround passengers, those who begin or end their cruise in Stockholm, often stay overnight in a hotel and spend on average SEK 2,700 per visit.
Maiden calls in 2019
Many cruise shipping companies and cruise ships, such as the Ocean Nova, will visit Stockholm for the first time this summer. The newcomers this year are:
Ocean Nova, 22 April
Viking Jupiter, 16 May
AIDAprima, 20 May
Nieuw Statendam, 21 May
Marella Explorer, 28 May
Norwegian Pearl, 3 June
Explorer of the Seas, 2 July
World Explorer, 14 July
Hebridean Sky, 27 July
Vasco da Gama, 30 July
Celebrity Reflection, 9 August
Spirit of Discovery, 21 August
International cruise traffic at Ports of Stockholm
| | | | | |
| --- | --- | --- | --- | --- |
| | 2019* | 2018 | 2017 | 2016 |
| Cruise calls | 287 | 268 | 263 | 230 |
| - turnaround calls | 74 | 67 | 73 | 57 |
| Passengers | 650,000 | 623,000 | 600,000 | 490,000 |
*estimated
All of the expected cruise ship calls are shown in the vessel list on the Ports of Stockholm website, as well as in the popular Cruise Stockholm app.
Green facts about cruise ships at Ports of Stockholm
At Ports of Stockholm vessels can offload black and grey water, or in other words sewage resulting from showers, toilets and galley wastewater. Offloading of sewage is included in the harbour dues and wastewater management facilities are available at all quay-berths in Stockholm. In recent years 75-80 percent of cruise ships have offloaded sewage at Ports of Stockholm, and the cruise liners also often have their own water purification facilities aboard.
See facts and film showing how sewage is managed
The offloading of garbage waste is also included in the harbour dues, and vessels offloading sorted garbage pay a reduced tariff.
International environmental facts
The international regulations for discharge into the Baltic Sea are more stringent from 2019 onwards for new vessels, and from 2021 onwards for existing vessels. A ban on sewage discharge means that all passenger vessels must either offload their sewage when in port or must be equipped with approved purification capabilities of a higher standard than currently in use.
Since more stringent regulations for sulphur emissions came into effect in the Baltic Sea the amount of sulphur emissions resulting from vessel traffic in the area has significantly reduced. For example, vessels must use fuels with a low sulphur content, scrubbers, or run on LNG. Since 1 January 2015 the limit for permissible sulphur amounts in vessel fuel is 0.1 percent in the Baltic Sea, the North Sea and the English Channel (SECA area). Outside of the SECA area sulphur levels currently may not exceed 3.50 percent by weight, but requirements here will also soon be more stringent.
Efforts are also ongoing for more stringent emission requirements for nitrogen oxides and carbon dioxide.
Press images on Flickr