Early container record at Ports of Stockholm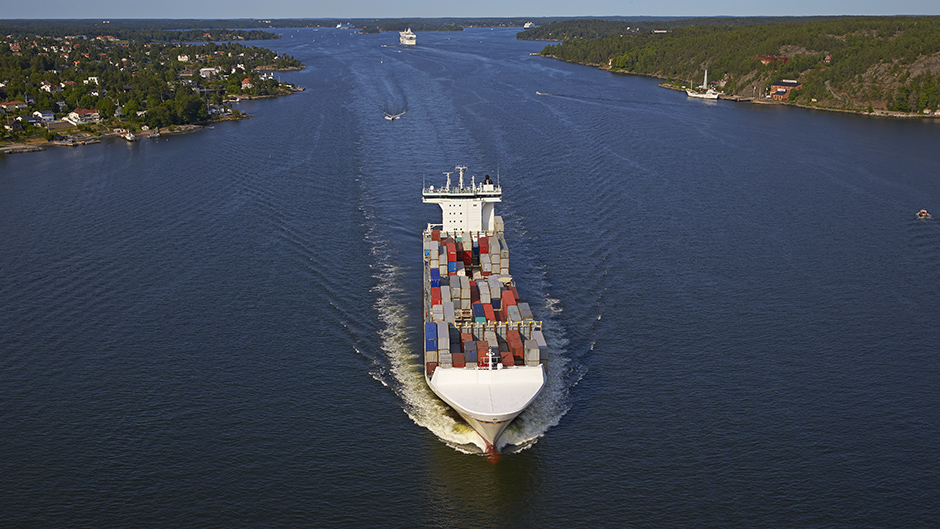 Ports of Stockholm received an early Christmas present when a new container record was set early, on 17 December, at the Container Terminal Frihamnen (CTF).
A milestone number of 60,001 TEUs was reached and surpassed at the Ports of Stockholm CTF container terminal on Tuesday 17 December, only a few months before the move to the new freight port, the Stockholm Norvik Port.
"This record feels like an early Christmas present. The workforce has done a fantastic job and in recent years the container volumes have been at record levels. It is clear that the need for efficient transport to the Stockholm region is increasing steadily," says Thomas Andersson, Ports of Stockholm Managing Director.
With short approach lanes and good overland connections, the Stockholm Norvik Port is a logical and sustainable alternative for the transport of goods to and from the Stockholm region.
"This record proves a point, and it is with the greatest confidence that we will soon open the new container terminal at the Stockholm Norvik Port, together with Hutchison Ports. With state-of-the-art equipment, and larger and more efficient surface area, we can deliver an even better product and increase volumes even further," says Johan Wallén, Marketing and Sales Manager at Ports of Stockholm.
When the Stockholm Norvik Port opens in 2020 it will replace the container terminal at Stockholm's Frihamnen Port. The new container terminal will be run by Hutchison Ports, one of the world's leading container terminal operators. The RoRo terminal at the Stockholm Norvik Port will also open in 2020. This will be run as part of Ports of Stockholm's own business operations.
Press images
To press image on Flickr (external link)
Please contact us
Ingrid Hansson, Public Relations Manager, Ports of Stockholm, +46(0)70-770 27 47, ingrid.hansson@portsofstockholm.com.