Marketing reinforcements at Ports of Stockholm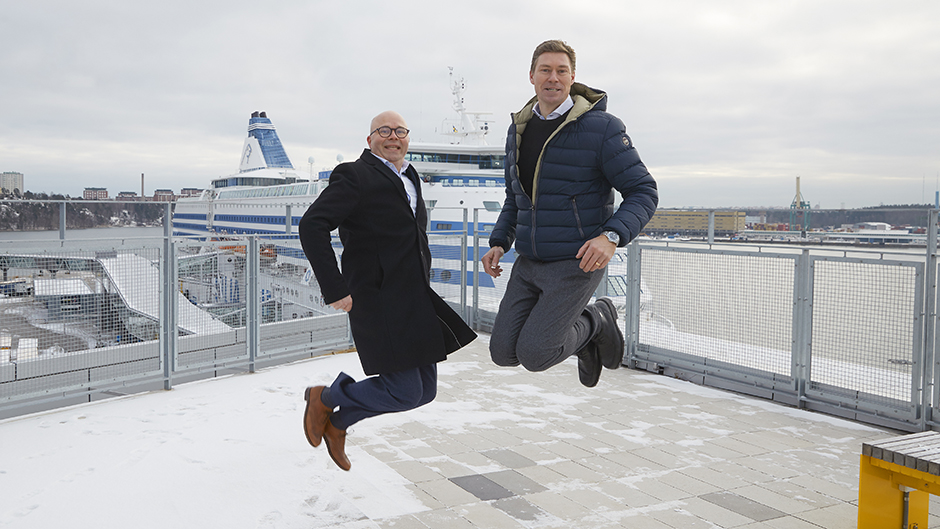 Ports of Stockholm is experiencing an expansive growth phase and is recruiting new Sales and Marketing personnel. In 2018 two new members will join the team, and a further position is also available.
During the first half of 2018 two new members will augment the Ports of Stockholm Sales and Marketing force. Johan Wallén, former CEO of the container shipping company Team Lines, will become Director of Sales and Marketing and Stefan Scheja, previously Master Mariner at Tallink Silja, has already taken up his position as Ferries and Cruises Manager.
"We are very happy to welcome Johan Wallén and Stefan Scheja. We are well on the way to achieving our vision of rebuilding and expanding our ports, and freight and passenger volumes are steadily increasing across virtually all segments. In this expansive phase it is extremely important to have competent colleagues by your side," states Johan Castwall, Ports of Stockholm Managing Director.
Johan Wallén will be responsible for all business areas at Ports of Stockholm – containers, RoRo, ferries, cruises and bulk. He has extensive and thorough experience of the container sector and will focus particularly on sales and marketing efforts regarding the Stockholm Norvik Port. Ports of Stockholm is building Sweden's newest freight port, south of Stockholm, which will open in 2020.
Stefan Scheja will be responsible for the sailings that annually carry 12 million passengers to and from Stockholm within the ferries and cruises segment. Ports of Stockholm is Sweden's biggest passenger port and one of the largest in Europe. These passengers generate a turnover of more than SEK 5 billion for the region's tourist industry every year. Stefan has previously worked as Master Mariner at Tallink Silja and has extensive knowledge of how this sector works, which is extremely important in meeting the very varying needs of different customers.
Ports of Stockholm is undergoing an expansive growth phase, during which the marketing and sales force is expanding its presence on the market. Ports of Stockholm is currently also seeking a marketing manager for the freight segment. Please visit www.stockholmshamnar.se/jobb for more information, and watch out for more available positions in the future.
Press images