Further capacity increase at Port of Kapellskär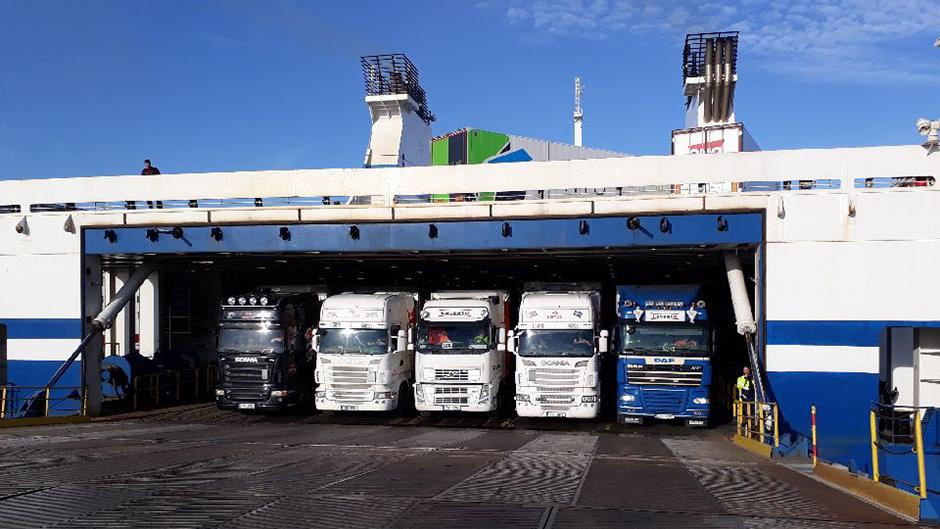 On Tuesday 8 May the Finnlines vessel Finnswan called for the first time at the new, modern pier at the Port of Kapellskär. This will increase the freight capacity by almost 30 percent on the Kapellskär – Naantali route.
The Finnswan will operate on the Kapellskär – Naantali route together with the vessel Finnfellow. Freighted goods capacity on the route will rise from a total linear metre length of 5450 m to 7000 m, an increase of almost 30 percent.
"It is great that revenue at the Port of Kapellskär is continuing to grow and we can use the full capacity of our new, modern pier. Now we can handle even the largest vessels and we extend a warm welcome to Finnswan," says Peter Lundman, Technical Operations Manager at the Port of Kapellskär.
The Port of Kapellskär has been developed by a three-year project and was re-inaugurated last year. The development project included construction of an entirely new pier and expansion of the port from three to five quay-berths. The surface area of the port has almost doubled in size, and safety and logistics solutions have been updated. The development means that the Port of Kapellskär can meet increased freight market demand and can welcome the largest vessels operating in the Baltic Sea.
The MS Finnswan was previously called the MS Nordlink and operated on the Malmö-Travemünde route. Following an extensive refit she was renamed the MS Finnswan. The Finnswan is 218 metres in length and replaces the vessel Finnclipper.
Finnlines carry goods and car passenger traffic on twice daily sailings between Kapellskär and Naantali.