Cruise ship test call at the Port of Kapellskär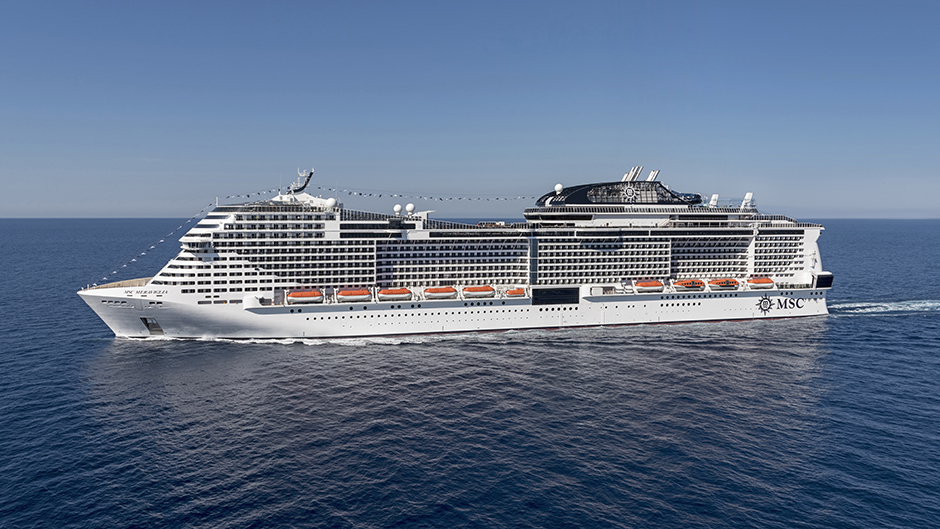 More and more cruise passengers are travelling via Ports of Stockholm, and the Port of Kapellskär will now be trialled for international cruise calls.
Hopefully the maiden call of an international cruise ship at the Port of Kapellskär will be on 6th September. If the weather is permissible, and the winds are not too strong, the MSC Meraviglia will call at the Port of Kapellskär in the morning.
"Stockholm is a very popular cruise destination and is attracting increasing numbers of passengers. Now we may try a cruise call at the Port of Kapellskär for the first time, with the potential arrival of the MSC Meraviglia at the port," says Stefan Scheja, Cruise and Ferry Manager at Ports of Stockholm.
The MSC Meraviglia is 316 metres in length and can accommodate 5700 people. Arriving from Oslo, the MSC Meraviglia will depart the same evening, at 7 pm, to sail onwards to Tallinn.
During the 2018 cruise season, which runs from April to October, 276 cruise ships have been booked to call at a Ports of Stockholm port. It is anticipated that around 650 000 passengers will visit the Stockholm region, with a lay-over call for the majority of vessels in Stockholm. However, 34 of the cruise ships will call at the Port of Nynäshamn.
The Port of Kapellskär is Ports of Stockholm's northernmost port, with freight and passenger ferry services to and from the Åland Islands, Finland and Estonia. Annually around one million ferry passengers travel via the Port of Kapellskär.
NOTE: The call will NOT be shown in the list of vessel calls at this website, or in the Cruise Stockholm app.
Press image
Link to photo on Flickr (external link)