Business is booming at Ports of Stockholm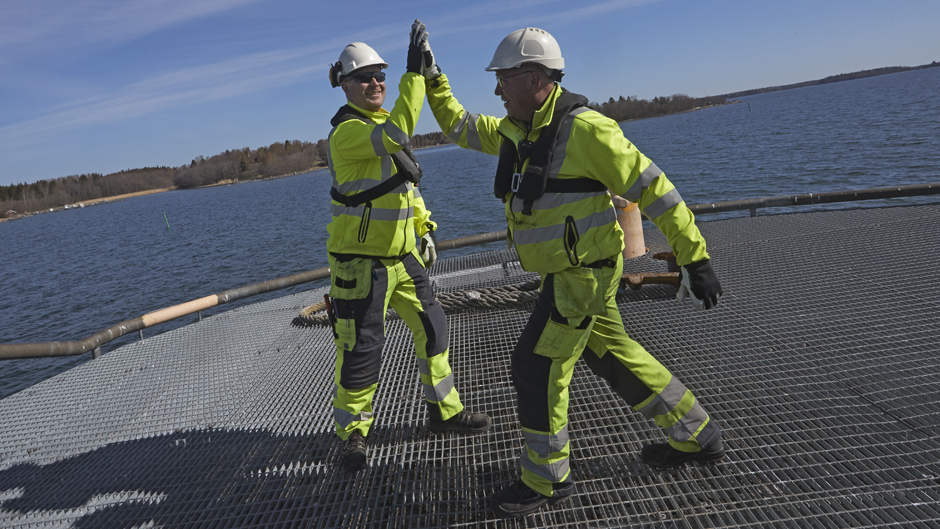 The first eight months of 2018 have been fantastic for Ports of Stockholm. Freighted goods transported via Nynäshamn have increased by 15 percent and freight volumes to and from Poland have risen by as much as 60 percent.
RoRo freight grew by a total of 5 percent for Ports of Stockholm during the first eight months of the year. The largest increases were at ports located outside the heart of Stockholm itself, entirely in line with the strategy to concentrate passenger services to the city's central ports and freighted goods to the ports peripheral to Stockholm's city centre.
At the Port of Kapellskär, north of Stockholm, goods volumes grew by 7 percent, and at the Port of Nynäshamn, south of Stockholm, growth was 15 percent.
"The reasons behind the increase in freighted goods are the continued strong economic conditions and goods being transported by ship to an ever increasing extent, instead of by haulage vehicle on the roads," explains Johan Wallén, Director of Sales and Marketing at Ports of Stockholm.
At the Port of Nynäshamn freighted goods to and from Poland have grown steadily, rising a whole 60 percent over the first eight months of the year.
"We see a strong growth which benefits the whole Stockholm region, and the new freight port that we are building just south of Stockholm, the Stockholm Norvik Port, is much awaited. The container terminal at the Stockholm Norvik Port is anticipated to be operational by May 2020, and the RoRo terminal will open in September the same year," says Stefan Hansson, Chair of the Board at Port of Stockholm.
Press image
Link to press image 1 on Flickr (external link)
Link to press image 2 on Flickr (external link)