Record number of cruise passengers spend 63 million euro in Stockholm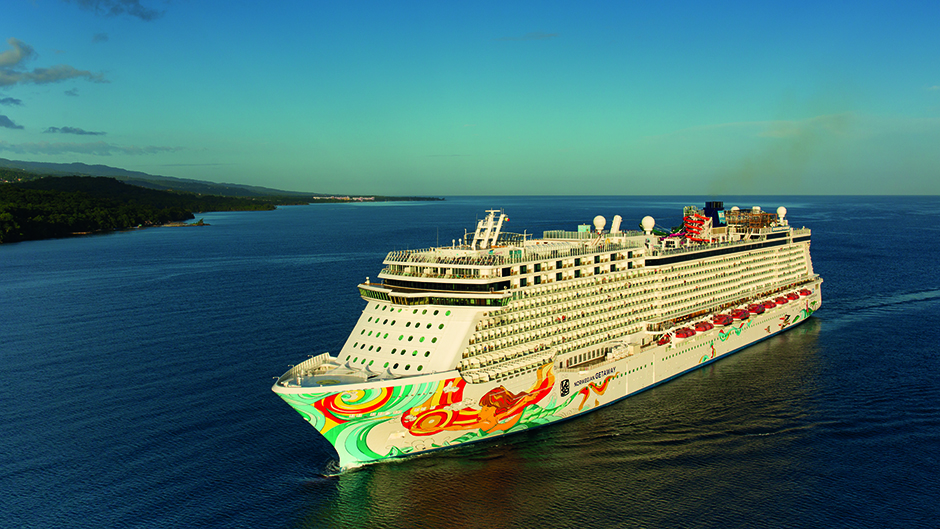 Stockholm is growing in popularity as a cruise destination. This year the region will be visited by 270 cruise liners carrying a record number of 650 000 passengers.
The cruise season begins on 30 April with the arrival of the vessel the National Geografic Orion at Skeppsbron. The number of cruise passengers this year is expected to reach a record high of 650 000 passengers. This equates to an increase of 30 percent in comparison to the previous year.
"This year the cruise passengers will spend a total of around 63 million euro and cruise passengers play a major role for both the tourist industry and the entire Stockholm region," says Thomas Andersson, Visit Stockholm CEO.
During the cruise season it is anticipated that 270 vessels will call at Ports of Stockholm, of which a record number of 75 vessels will be what are known as turnarounds, vessels that begin and/or end their cruise in Stockholm. Passengers then often spend an extra day and night on land, which benefits the tourist industry even further.
"Stockholm is very popular and counts as one of the "Big five" together with Helsinki, Tallinn, Saint Petersburg and Copenhagen," says Henrik Ahlqvist, Cruise Marketing Manager at Ports of Stockholm.
New to Stockholm this year are the cruise liners the Norwegian Getaway (which is also the largest vessel this year), the MSC Fantasia and a New Year cruise where the Saga Sapphire has chosen to call at Stockholm.
All of the anticipated cruise ship calls are included in the vessel call list on the Ports of Stockholm website, as well as in the CruiseSthlm app that can be downloaded free of charge.
Facts about international cruise traffic at Ports of Stockholm
2017
(estimated)

2016

2015

2014

2013

Cruise calls

270
230
247
264
278

- of which
turnarounds

75
57
53
42
47

Passengers

650 000
490 000
530 000
467 000
478 000

Green facts about cruise ships at Ports of Stockholm
Ports of Stockholm is one of the few ports in the world that has the facilities to accept black and grey water from vessels, or in other words the waste water from toilets, showers and galley kitchens. Waste water management facilities are available at all quay-berths in Stockholm and offloading of waste water is included in the port fee.
In 2016, 80 percent of the vessels offloaded their waste water during their call at Ports of Stockholm. The cruise ships often also have the possibility to purify water using their own onboard facilities.
The offloading of waste is also included in the port fee, and vessels that sort their waste at source pay a reduced tariff.
Read more and see film about offloading waste water in Stockholm
Link to press images at Flickr (external link)