Premier of the final film about the Kapellskär development project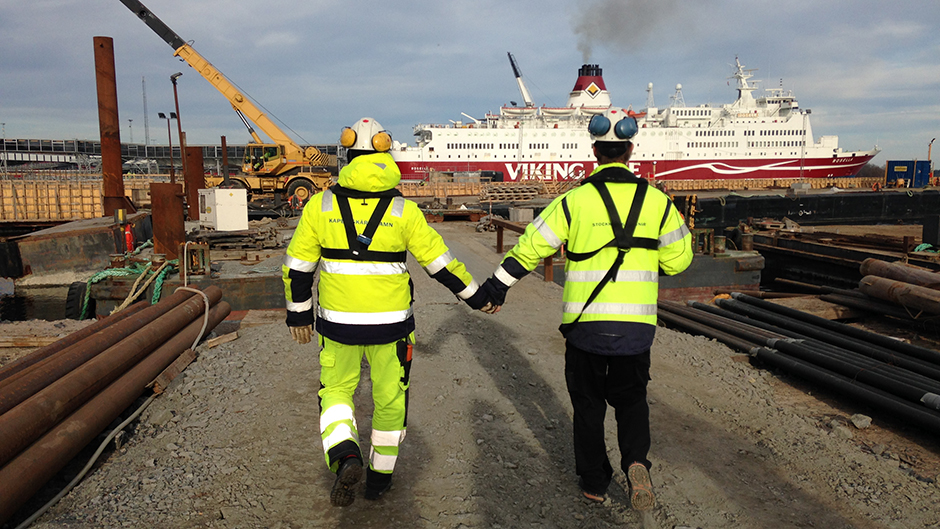 The Port of Kapellskär was modernised in a project that ran from 2013 to 2016. Now you can watch the third and final part of the film trilogy about the project.
Two status report films were released while the project was ongoing, and now it is time for the premier of the third and final film about one of the largest Ports of Stockholm development projects. The film summarizes the work carried out and shows crucial moments in the project. You will also hear those involved explain the needs and challenges that were overcome.
The Port of Kapellskär was modernised in a project that spanned the years 2013 to 2016. Among other things a completely new 245 metre-long pier was constructed and the two existing piers were refurbished. The port was transformed from a three quay-berth to a five quay-berth modern ferry port. The port esplanade area almost doubled in size, and safety and logistics solutions were updated. Now that the project is completed, the port is equipped to meet existing and future market demands for volumes and larger vessel sizes.
The Port of Kapellskär is the most northerly Ports of Stockholm port and is one of Sweden's most important freight ports. Each year more than 2000 vessels, one million passengers and 2.5 million tonnes of goods pass through the port.