Relocation to neighbouring site for bladderwrack seaweed at the Stockholm Norvik Port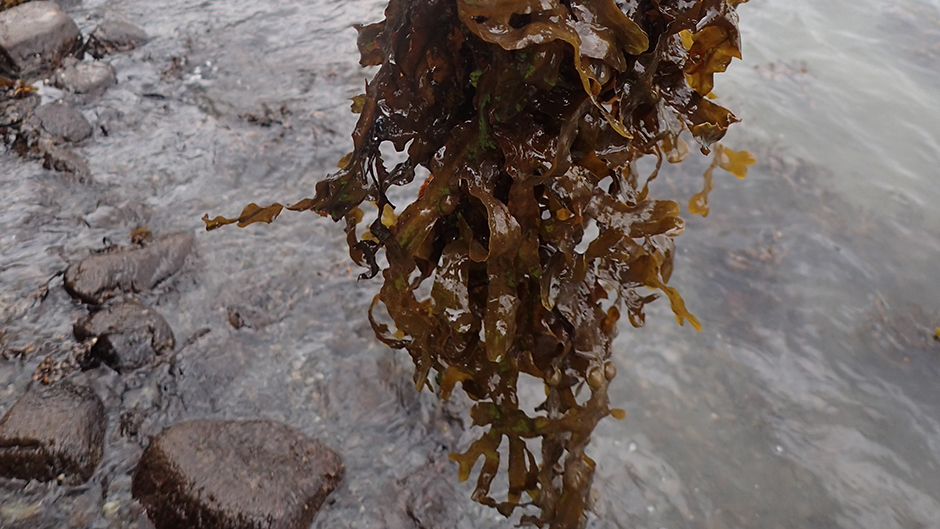 The bladderwrack seaweed growing in the area where the new Stockholm Norvik Port is emerging has found a new home. Rocks with established bladderwrack growth have been moved from Utterviken at the southern end of the port to a new area at northern Norvikudden, where the conditions are similar.
"The relocation of the bladderwrack has gone very well. We hope and believe that the plants will thrive at their new, carefully chosen site. This is part of a number of relocations that will take place involving both vegetation and materials known as substrate matter. This could involve, for example, tree trunks that are home to particularly interesting fauna, which will be relocated if they were originally sited within the port area," explains Stockholm Norvik Port Project Manager, Magnus Sjöberg.
Prior to the move both the existing and intended new sites were thoroughly inspected using underwater cameras. The inspection examined the vegetation type and density of vegetation growth, the depth at the sites, the bottom material and a number of other aspects.
"The bladderwrack is a nursery for various different fish species and is therefore important to preserve. Fishing is important to many of the residents, so it is excellent that the bladderwrack in the construction area was looked after by moving it to a new site," says Municipality of Nynäshamn Environmental Strategist, Hanna Lilja.
Following the inspection approximately 50 rocks, with about 140 attached bladderwrack plants, were selected for relocation. The plants were moved by hand, from a water depth of 0,5-1 meter. They were photographed and then very carefully moved by boat to be placed out, at the same water depth as their original locations, along an approximately 50 metre stretch of coastline.