Port of Nynäshamn freight volumes rise 15 percent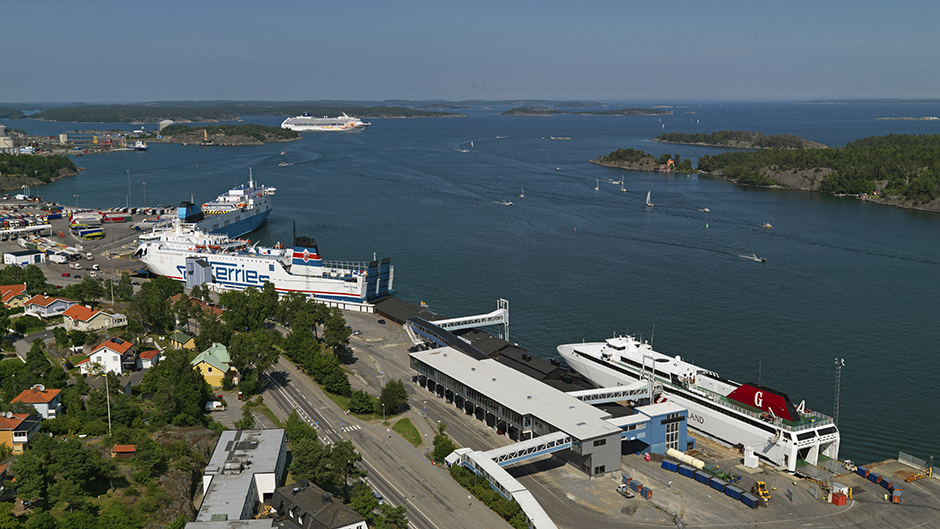 The 2015 end of year summary shows that the Port of Nynäshamn can again report impressive numbers and a steady increase in both freight handling and passenger numbers.
For the second consecutive year Nynäshamn freight volumes increased substantially. During 2015 the port handled 1,295,000 metric tons of cargo, an increase of 15 percent compared to 2014.
"It is pleasing to see that there is currently great momentum at the port. A major proportion of the freight consists of construction materials for the rapidly growing Stockholm region and a proportion are Scania chassis that are shipped out from the region," says Markus Johansson, Operational Manager at the Port of Nynäshamn.
Both Stena Line and Polferries cargo volumes have risen strongly. Stena Line has experienced a 19 percent increase and Polferries a whole 46 percent. Associated services, such as the number of commissions for loading, unloading and storage, have also continued to be high at the Port of Nynäshamn.
Nynäshamn passenger numbers have also increased. This can be attributed above all to Stena Line, showing an entire 38 percent rise, and to Destination Gotland with an increase of 2 percent. Nynäshamn passenger numbers in 2015 totalled 1,486,000.
Link to pressimage on flickr (external link)