The Land and Environment Court of Appeal say YES to the construction of the Stockholm Norvik Port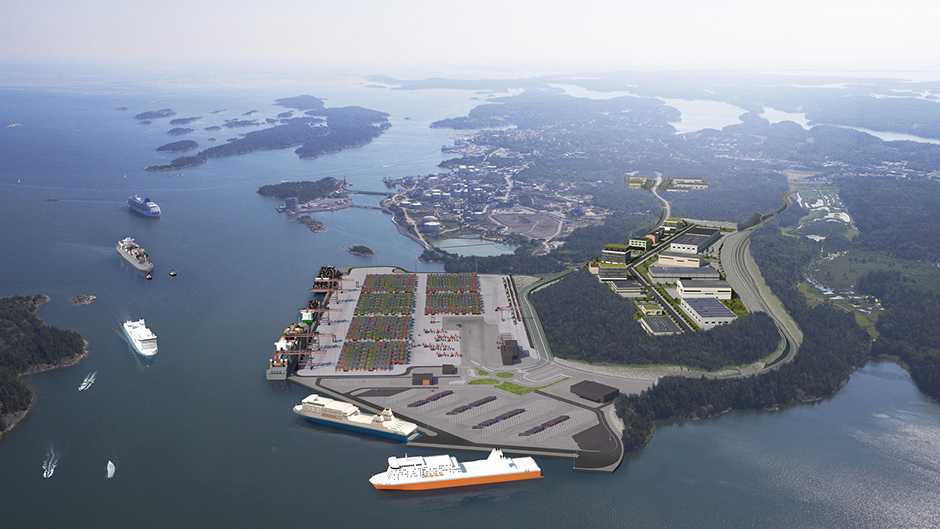 Friday 30 October the Land and Environment Court of Appeal issued a positive ruling in the case of Stockholm Norvik Port. The planned freight port at Nynäshamn, south of Stockholm, has enormous importance in ensuring efficient, eco-friendly supply of goods to the Stockholm region. To build the Stockholm Norvik Port a ruling is needed in accordance with the Swedish Environmental Code.
"We are extremely happy with this ruling. In a long process, in this significant project for the Stockholm region, transport efficiency and the environment, we have now passed a very important milestone. The ruling means that we plan to start construction within one year," says Ports of Stockholm Managing Director, Johan Castwall.
Stockholm is one of the most strongly growing regions in Europe. This imposes demands to ensure sustainable goods supply and strengthen competitiveness for residents and commerce in the region over the long term.
Today a major portion of the goods destined for Stockholm are transported using the already highly congested roads and railway. The planned freight port is a key piece in the supply puzzle.
The Stockholm Norvik Port, with its naturally deep draught, short approach lanes and proximity to the market, opens up the possibilities to be able to welcome the larger vessels of tomorrow and to transfer traffic from the land to the sea.
The Land and Environment Court of Appeal decision can be appealed to the Supreme Court. Permission to appeal is needed for the case to be heard.