Record number of cruise passengers visit Stockholm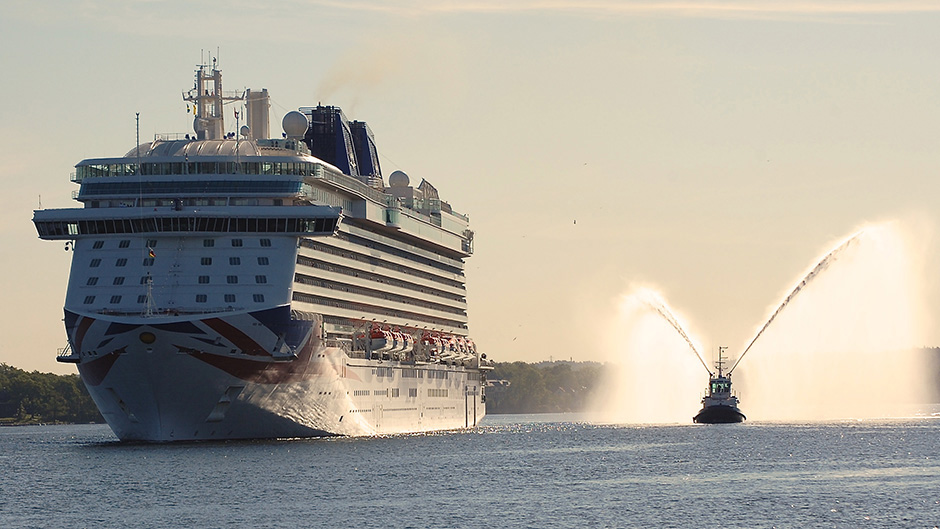 The 2015 cruise season closes on 21 October with the arrival of the cruise ship Marco Polo in Nynäshamn. By then more than half a million cruise passengers will have visited Stockholm.
The number of cruise ships calling at Ports of Stockholm during the April – October season was 247, bringing a record high number of 530,000 passengers. Stockholm also saw a record number of turnarounds this season, with 53 vessels compared to the 42 of last year.
"Turnarounds are especially important for the tourist industry, as this means that passengers begin and/or end their cruise here and therefore often choose to spend an extra day and night ashore," says Ports of Stockholm Managing Director, Johan Castwall.
Among the turnaround vessels the Costa Luminosa called 16 times over the summer.
"The cruise passengers have spent more than SEK 0.5 billion on sightseeing, hotels, restaurants and shopping in Stockholm. Cruise tourism contributes greatly to the tourist industry and is a significant factor in our continued investment within the private segment," says Caroline Strand, Head of Marketing and Analysis at the Stockholm Visitors Board.
In June the cruise ship M/S Britannia called at Stockholm. At 330 metres in length, she became the largest vessel ever to visit the city. Another vessel of the same length, the M/S Regal Princess, also called at Stockholm during the 2015 summer season.
Environmental facts
This year around 70 percent of the vessels offloaded their waste water during their call at Ports of Stockholm. Most of the cruise ships have their own water treatment facilities aboard and therefore do not need to offload waste water in port. Almost 95 percent of all cruise ships sort their solid waste at source.
Ports of Stockholm is one of the few ports in the world with the facilities to accept black and grey water from vessels, or in other words the waste water from toilets, showers and galley kitchens. Waste management facilities are available at all cruise ship quay-berths in Stockholm and offloading of waste is included in the port fee.
The port fee also includes offloading of domestic waste, and vessels that sort their waste at source are offered a reduced tariff.
From 1 January 2015 the vessel fuels used in the North Sea and in the Baltic Sea may only contain 0.1 percent sulphur.
Ports of Stockholm is working actively in several collaborations to minimize environmental impacts.
Facts about international cruise traffic at Ports of Stockholm
| | | | | |
| --- | --- | --- | --- | --- |
| | 2015 | 2014 | 2013 | 2012 |
| Cruise vessels | 247 | 264 | 278 | 275 |
| of which are turnarounds | 53 | 42 | 47 | 50 |
| Passengers | 530 000 | 467 000 | 478 000 | 469 000 |
Press image
To press image of M/S Britannia on Flickr (external link)
Please contact us
Ingrid Hansson, Public Relations Manager, Ports of Stockholm,
+46(0)70-770 27 47, ingrid.hansson@stockholmshamnar.se
Ann-Charlotte Jönsson, PR Manager Stockholm Business Region,
+46 8 508 28 507, ann-charlotte.jonsson@stockholm.se