467 000 cruise passengers visited Ports of Stockholm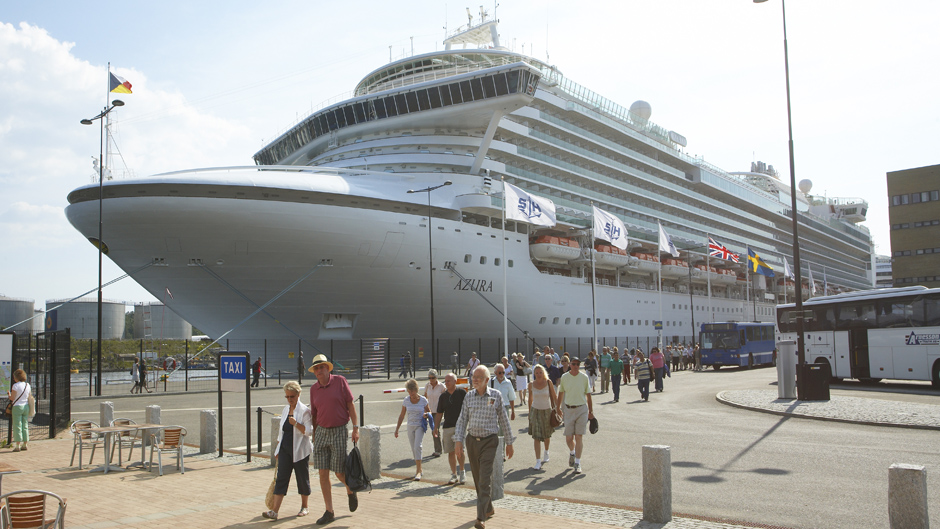 The final cruise ship of the 2014 season, the Marco Polo, will call at Stockholm on Friday 24 October. That will mean that 265 cruise ships will have brought 467 000 passengers who have spent a total of MSEK 450 in Stockholm.
The Marco Polo will conclude the Ports of Stockholm 2014 cruise season. A total of 265 international cruise ships, carrying 467 000 passengers, will then have called into Ports of Stockholm, with 23 of these vessels calling at the Port of Nynäshamn.
"Stockholm is a popular tourist destination and the booking numbers for 2015 and 2016 are showing a continued strong interest. Good collaborations between stakeholders active within the cruise industry have made it possible to cater for so many passengers, while maintaining a very good reputation," says Johan Castwall, Ports of Stockholm's Managing Director.
Cruise passengers spend a total of around MSEK 450 on hotel rooms, visits to restaurants, shopping etc. during their visit to Stockholm. In 2014 there were 42 turnaround calls, which means that voyages began or ended in Stockholm. Cruise ships are becoming fewer in number but larger in size and so can carry a greater number of passengers.
"This season has been characterised above all else by two trends in the cruise segment in Stockholm. In part, the number of European cruise passengers continued to rise and in part, the cruise tourists chose to a higher degree to experience Stockholm for themselves," says Peter Lindqvist, Stockholm Visitors Board CEO.
This year the Royal Princess, the largest cruise ship to cruise the Baltic Sea to date, made her maiden visit. The Royal Princess is 330 meters in length and can carry 4000 passengers. All of the cruise ship calls are included in the vessel list on the Ports of Stockholm website, as well as in the CruiseSthlm app.
Facts about international cruise traffic at Ports of Stockholm
| | | | |
| --- | --- | --- | --- |
| | 2012 | 2013 | 2014 |
| Cruise ships | 275 | 278 | 265 |
| Passengers | 469 000 | 478 000 | 467 000 |

Stockholm Cruise Network is a partner-based collaborative project that includes the Stockholm Visitors Board, Ports of Stockholm, Swedavia and some 30 or so other partners, comprising tour operators, port agents, hotels, attractions and transport representatives. The aim of the network is to work jointly to promote and develop Stockholm as a cruise destination.
Please contact us
Henrik Ahlqvist, Marketing Manager, Ports of Stockholm, +46(0) 70-770 28 13,
henrik.ahlqvist@stockholmshamnar.se
Claudia Quas, Project Manager, Stockholm Cruise Network, part of the Stockholm Visitors Board, +46(0)8-508 28 536, claudia.quas@stockholm.se