Record numbers of containers arrive by sea direct to Ports of Stockholm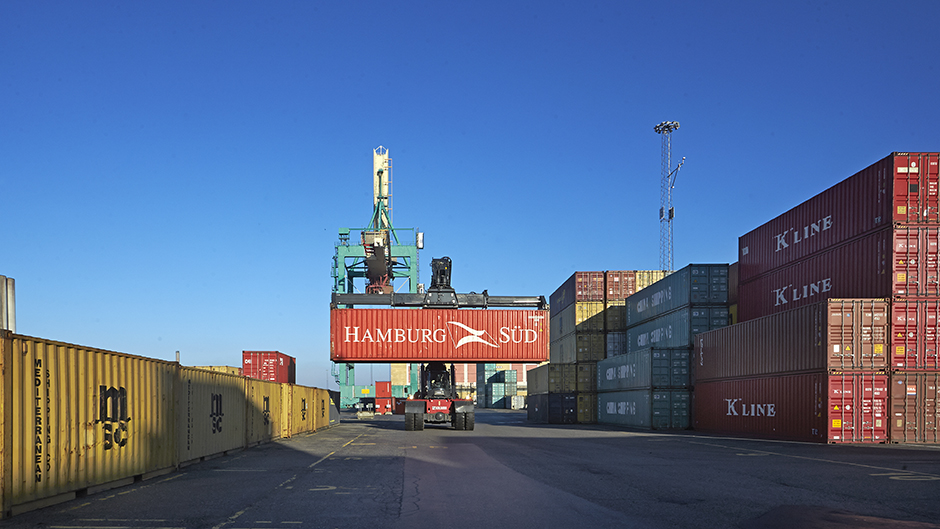 The number of TEUs shipped to Ports of Stockholm increased by five percent over the first quarter of 2016. More cargo being transported directly to the growing Stockholm region means reduced environmental impact and less congestion on the roads and railways.
During the first quarter of 2016 there was a five percent gain in TEU* numbers at Ports of Stockholm compared to the same period of the previous year. These are the strongest ever first quarter numbers.
"This shows positive development at the Container Terminal at Frihamnen and we are very pleased to see that more goods are arriving by sea directly to the major consumer market in the Stockholm region," says Henrik Widerståhl, Ports of Stockholm's Deputy Managing Director and Head of Marketing.
More cargo being transferred away from Sweden's already congested roads and railways to instead be transported by ship all the way to the heart of the country's largest consumer area means less environmental impact.
Today nine out of ten consumer goods arrive by sea from foreign countries. The latest fashions, electronic goods, exotic foods and wines arrive in Sweden from around the globe. Throughout the world everything from waste to be recycled into new goods to expensive and essential medicines is transported by sea.
*1 TEU (Twenty foot equivalent unit) corresponds to one 20-foot container.
To press image Containerterminal Frihamnen, CTF, on Flickr (external link)