If the vessel can't go to the quay, the quay must go to the vessel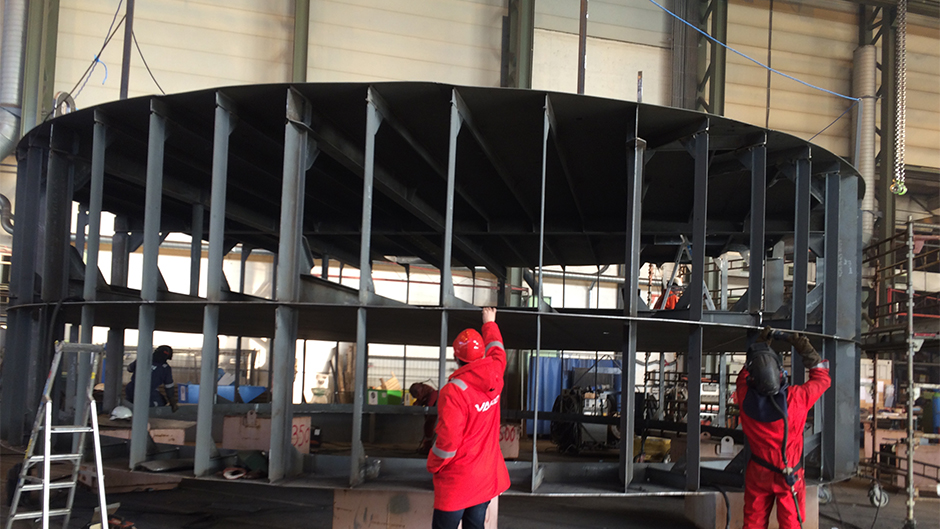 The work of constructing Ports of Stockholm's newest and most exciting quay build has begun. Before the cruise season begins in earnest a pier known as a Seawalk will be in place in Nynäshamn.
The Seawalk is a type of retractable, manoeuvrable floating pier. To date there are only a few similar constructions in the world.

When a cruise ship is not in port the Seawalk is retracted. When a vessel approaches the port the floating pier is extended towards the vessel, in a similar way to extending a measuring rule, so that the vessel can tie up alongside the pier. This allows passengers and luggage to be disembarked or embarked via the Seawalk. It is also possible to drive smaller vehicles along the pier.

Work is currently being carried out on the quay at Nynäshamn where the Seawalk will be installed. Before vessels can begin to use the pier work on a land-based logistics tower will also be carried out.

The Seawalk is assembled in Norway and some parts are manufactured in Romania. It will be delivered essentially ready to be installed in May 2016.

Follow the cruise traffic via the vessel list or the free app CruiseSthlm that is available for both Iphone and Android.