Transatlantic chooses Ports of Stockholm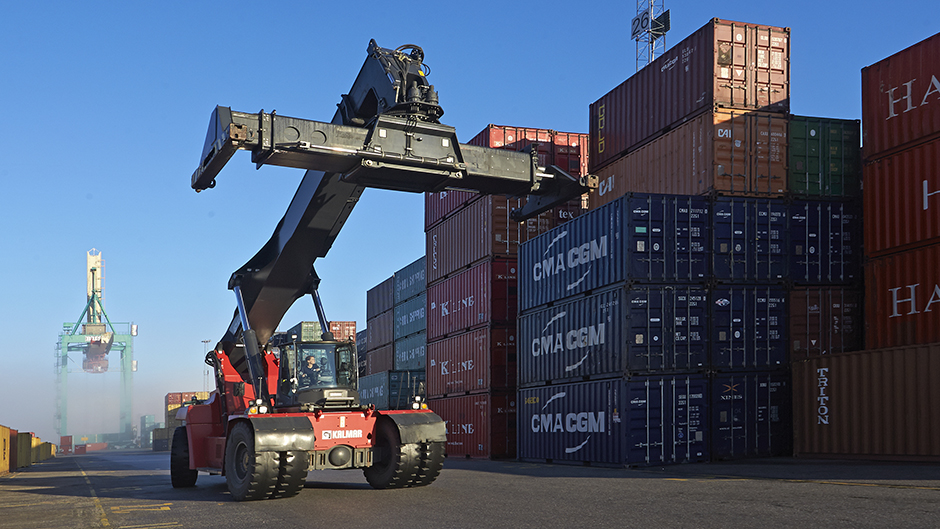 To further increase their competitiveness Transatlantic Container AB have decided to call at the Container Terminal Frihamnen in Stockholm directly from Hamburg. Weekly calls will begin in January 2016.
The new route provides improved possibilities and flexibility for shipping to and from the rapidly growing Stockholm region.
"We are very pleased that Transatlantic chooses Container Terminal Frihamnen and we are looking forward to a long lasting cooperation. Transatlantic will be offered a high quality service level, with enough room for growth over the next few years at Frihamnen and in the future at the new container terminal at the Stockholm Norvik Port," says Dick Lagerberg, Ports of Stockholm's Transport and Logistics Manager.
The strategic location of the container terminal at the heart of Sweden's fastest growing consumer area means that goods can be transported sustainably by sea as closely to the end consumer as possible, instead of using congested roads and railway networks.
"We are delighted to introduce a new port to our feeder network. We are convinced that calling at Stockholm offers improved logistics solutions by providing attractive lead times for import volumes," says Nikolas Rowland, Managing Director of Transatlantic Container AB.
"The Container Terminal in Stockholm is centrally located in Sweden's largest consumer area. The infrastructure in the area is good, with daily rail services and the new Norra Länken bypass tunnel link to the E4, E18 and E20 motorways. We are glad that more and more shipping companies are directly sailing to the Stockholm region," says François Bello, Managing Director of Hutchison Ports Sweden, Ports of Stockholm's international terminal operator.
Hutchison Port Holdings, a subsidiary of the multinational conglomerate CK Hutchison Holdings, is the world's leading port investor, developer and operator. The HPH network of port operations comprises 319 berths in 52 ports, spanning 26 countries throughout Asia, the Middle East, Africa, Europe, the Americas and Australasia.
The companies who call at the CTF container terminal in Stockholm are currently Team Lines, MSC, CMA-CGM and Unifeeder, and from 4 January 2016 Transatlantic Container AB.