Stena Line increases services to and from Ports of Stockholm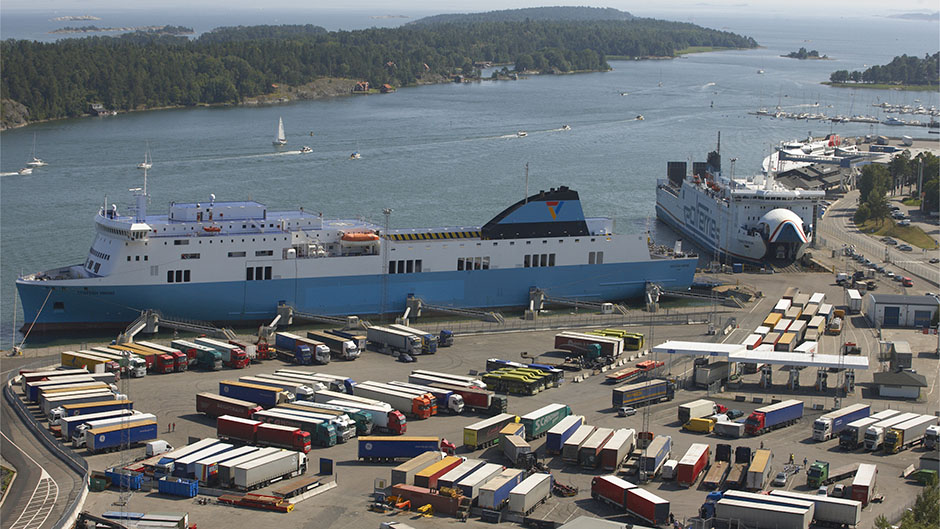 Stena Line's volumes between Nynäshamn and Ventspils/Liepãja continue to grow strongly. The demand for the shipment of goods directly to the expanding Stockholm region has led to an increase in services via Ports of Stockholm.
To meet increased customer demand Stena Line will further increase services by an additional call each week, as well as a larger cargo capacity.
"We are very pleased about the increased commitment by Stena Line and by the increase in freight volumes at Nynäshamn," says Dick Lagerberg, Ports of Stockholm's Freight and Logistics Manager.
The strategic position of Ports of Stockholm provides the opportunity to manage the vital supply of goods to and from the expanding Stockholm region in an efficient and sustainable way.
"This is a strategically important line for us. Development has been very good since we took over a couple of years ago. Now we continue to offer our customers even more departures at attractive departure times. We focus on being fast, flexible and continue to constantly adapt our business to market demand, says Stena Line Route Manager Baltic Sea, Tony Michaelsen.
From Ports of Stockholm it is now possible to travel to Naantali, Turku, Helsinki, Mariehamn, Visby, Saint Petersburg, Tallinn, Riga, Paldiski, Ventspils, Liepãja and Gdansk.
To press image of Port of Nynäshamn on Flickr (external link)
Please contact us
Dick Lagerberg, Freight and Logistics Manager, Ports of Stockholm, +46(0)70-770 26 46, richard-john.lagerberg@portsofstockholm.com
Ingrid Hansson, Public Relations Manager, Ports of Stockholm, +46(0)70-770 27 47, ingrid.hansson@portsofstockholm.com