Now all major Stockholm ports have photovoltaic systems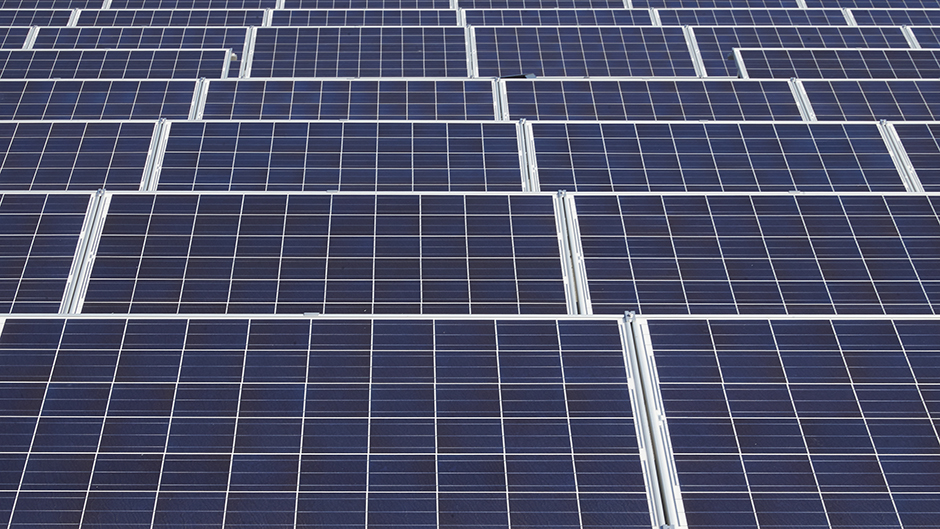 Ports of Stockholm's third and newest photovoltaic system generates electricity even in the darkest of winter months. Harnessing solar power is an important strategy in achieving the company's climate-smart targets.
Ports of Stockholm now has a third photovoltaic system facility. The system has been installed on the flat roof of the customs building at the Port of Kapellskär. The new facility is 400 m² in area and consists of 255 solar panels generating a maximum power of around 60 kW. As part of the company's target to become a fossil fuel-free operation, Ports of Stockholm has chosen to commit to renewable energy.
"Now we have photovoltaic systems at all three of our major ports. This is one of the measures we are implementing to achieve our target of becoming a fossil fuel-free operation and we are planning to install more facilities," says Johan Castwall, Ports of Stockholm Managing Director.
Ports of Stockholm's first photovoltaic system was installed at Frihamnen and is one of the largest roof-mounted facilities in Sweden. During 2014 the second photovoltaic system was taken into operation at the Port of Nynäshamn. Experience of the facilities to date has been only positive.
Even in the darkest of winter months the facilities generate electricity. The annual production at the Port of Kapellskär alone is equivalent to the total annual consumption of more than two average sized detached houses. The electricity produced by the photovoltaic systems is then used by the same building the system is installed at.
To press image photovoltaic system on flickr