Last pile in place in the new Värtahamnen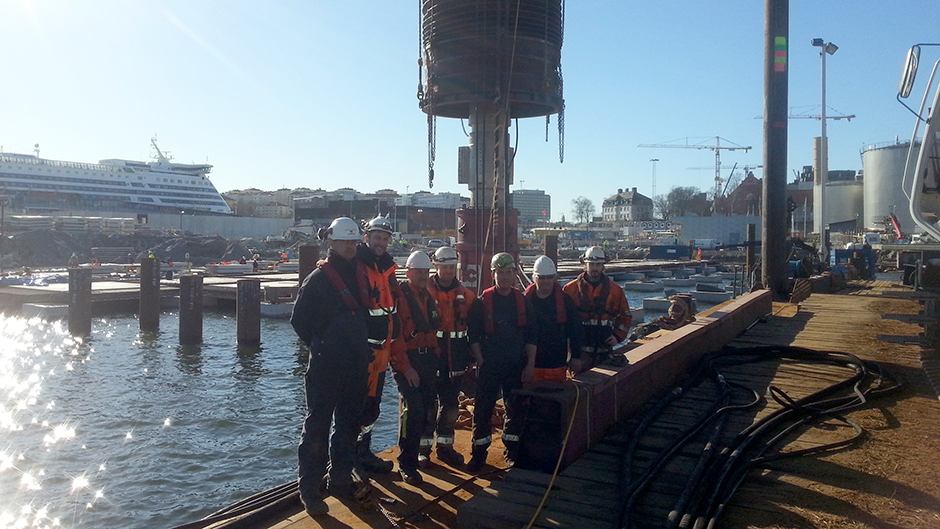 The last of 1012 piles for the new pier in Värtahamnen is now in place. The very first pile was installed in January 2014.
A total of 37,000 meters of piles - 23,000 metric tons of steel - have been installed. The piles are between 15 and 55 meters long and manufactured in Turkey.
In the picture Aarsleff's team that got the great honor to make the last installment.
Concrete and ground works remain before the new pier is completely finished by the end of 2016.