FinnLink increases services via Ports of Stockholm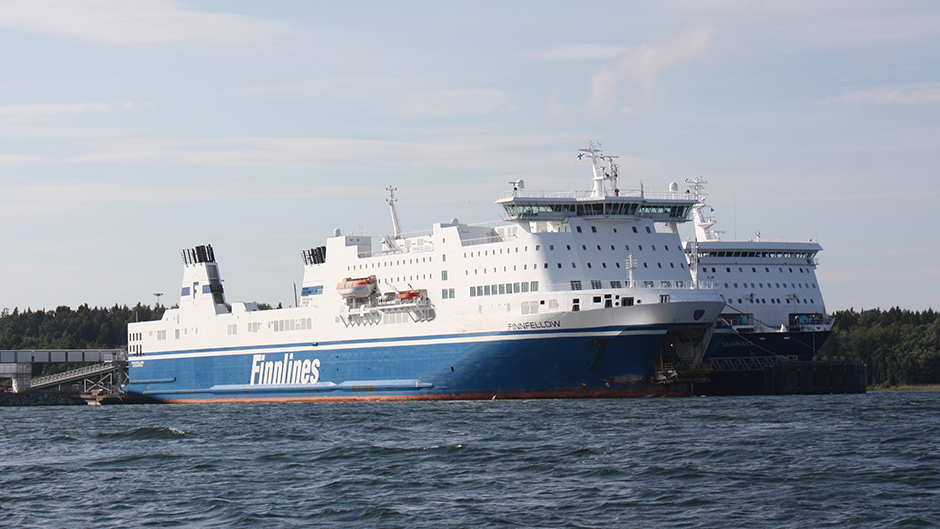 To meet customer demand FinnLink will operate more services to and from Ports of Stockholm over the summer season.
"We are very pleased about this commitment by FinnLink. It is a positive decision and a step in the right direction at a time when we are in the process of rebuilding the Port of Kapellskär for the future," says Dick Lagerberg, Ports of Stockholm's Transport and Logistics Manager.
The strategic position of the Port of Kapellskär provides the opportunity to manage the vital supply of goods to and from the expanding Stockholm region in an efficient and sustainable way.
"Despite the continued weak market growth in Russia and Finland, and fierce market competition, development on the FinnLink route between Kapellskär and Naantali is good. We work continuously to be flexible and loyal to our customers and to always adapt our operations to market demands," explains FinnLink's Antonio Raimo.
From Ports of Stockholm it is possible to travel to Naantali, Turku, Helsinki, Mariehamn, Visby, Saint Petersburg, Tallinn, Riga, Paldiski, Ventspils, Liepãja and Gdansk.
To press image of Port of Kapellskär at Flickr (external link)