Two-thirds of the groundwork for the new Värtahamnen completed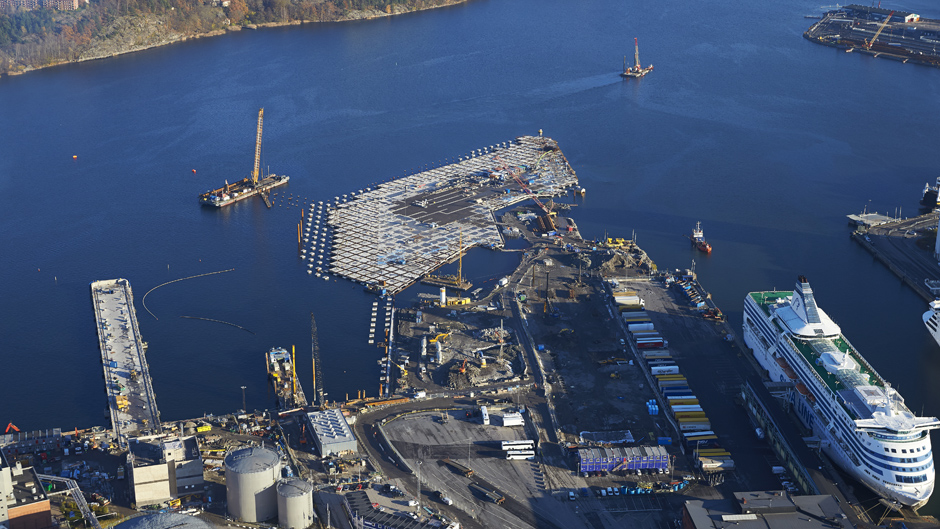 Two-thirds of the foundations for the new Värtahamnen Pier have been laid. It is expected that all of the pilings will be in place by the end of the year.
The pilings that will support the new passenger terminal are also now in place. The shafts for geothermal heating have been bored and the foundations are now being cast.

The 600 meters of passenger walkways that will lead to and from three of the five quays at the terminal are being manufactured in Poland. Fifty percent of these have already been completed and are waiting to be shipped to Stockholm.

In spring 2015 construction of the other buildings will begin. These buildings will include a customs station, waste recycling facilities and other technology solutions, passenger check in and freight handling facilities.