Stena Line launches new route from Ports of Stockholm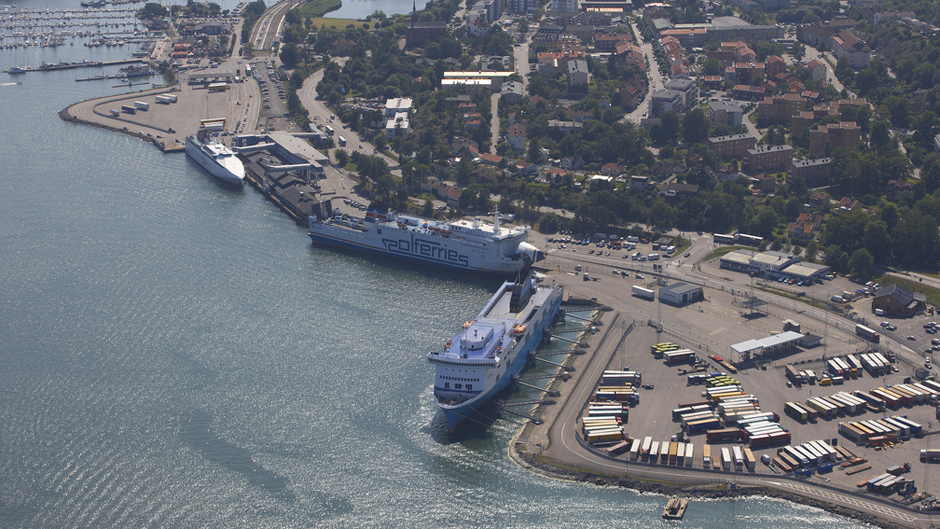 Scandinavian market freight volumes are increasing for Stena Line. To meet customer demand, services from the Port of Nynäshamn will be expanded on 19 October 2014 by the addition of a new destination, Liepaja in Latvia.
"It is really pleasing that Stena Line wants to grow with us. This will be the twelfth destination possible to reach directly from Ports of Stockholm," states Dick Lagerberg, Ports of Stockholm's Transport and Logistics Manager.
The Stockholm region is experiencing record growth and the Swedish economy has been good. These facts, together with the strategic location of Ports of Stockholm and strong east-west trading have meant that goods freight volumes have been stable throughout the year on all routes into Ports of Stockholm.
"This is a strategically important route for us, and a route that we believe will continue to develop positively. Our goal is to eventually operate two virtually identical sister ships on the route, with fully developed facilities for both goods freight and passengers. This has been our successful strategy on other routes," explains Stena Line Baltic Sea Route Manager, Tony Michaelsen.
From Ports of Stockholm it is now possible to travel to Naantali, Turku, Helsinki, Mariehamn, Visby, Saint Petersburg, Tallinn, Riga, Paldiski, Ventspils, Liepaja and Gdansk.
Contact
Ingrid Hansson, Public Relations Manager, Ports of Stockholm, +46 (0)70-770 27 47, ingrid.hansson@portsofstockholm.com
To press image at Flickr (external link)