Steep rise in container volumes at Ports of Stockholm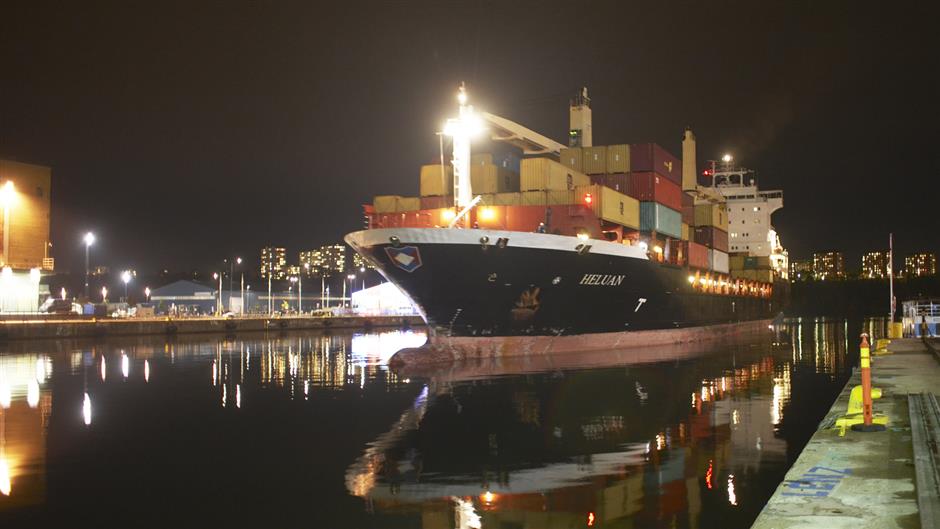 Following the record 37 percent increase last year, container freight is continuing to climb steeply. Customers want their goods to be transported by sea, directly to the growing Stockholm region.
The end of August figures show a further eight percent growth in container numbers compared with the same period last year.
"We are very pleased by the strong support shown by our customers and the fact that more and more goods are arriving in Stockholm by sea," says Henrik Widerståhl, Deputy Managing Director at Ports of Stockholm. "We believe that the Container Terminal Frihamnen (CTF) will handle more than 50,000 TEUs in 2014."
Ports of Stockholm's location is at the heart of Sweden's most rapidly expanding consumer region and the development in container volumes shows that customers want their goods to travel by sea and arrive as close as possible to the end consumer. Development projects are ongoing to be able to meet the needs for increased volumes and vessel sizes of the future. Transporting more goods by sea reduces the amount of freight transported by road and rail, which is better for the environment.
Ports of Stockholm runs the CTF container terminal together with HPH, Hutchison Port Holdings, one of the largest terminal operators in the world. The shipping companies MSC, Teamlines, Unifeeder and CMA-CGM operate weekly services to and from the CTF container terminal at Frihamnen.
1 TEU (Twenty-foot Equivalent Unit) is the equivalent of one 20 foot container.
Link to associated images on Flickr (external link)