New passenger terminal supported by 400 pilings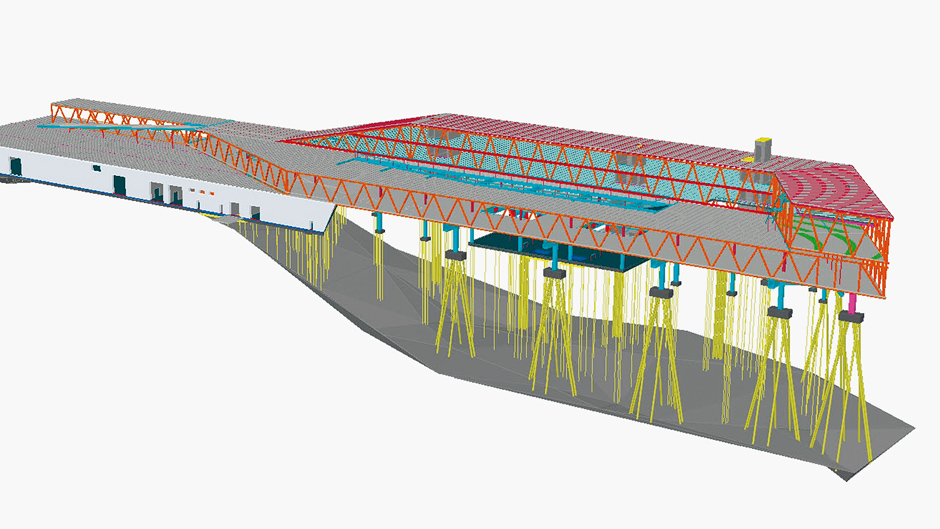 At Värtahamnen the work of building the new passenger terminal is in full swing. During the autumn 400 pilings have been driven into the ground to ensure that the building will be stably supported.
The 60 geothermal shafts that will provide the terminal with heating have also been drilled. The building itself, however, will not be able to been seen to take shape until the beginning of 2015. That is when the large steel framework that will give definition to the volume of the building will be mounted into place.
The terminal will be 16,000 m2 and four floors high. It will have cafeteria and restaurant facilities and a panoramic rooftop terrace, which will be open to the general public.
In the autumn of 2015 the ferries will move to their new quay-berths and by that time the 650 metres of passenger walkways currently being produced in Poland must be in place.
"Six or seven ships will be needed to transport all of the sections here. Each section is from 14 to 28 metres long," says project manager Annica Sveholm.
Four artists are currently also creating exciting installation pieces that will be positioned inside or adjacent to the new ferry terminal.
"The most challenging part of the construction phase is to remain true to our vision while remaining on schedule and within budget. The terminal and the port form the first parts of the new city district that will take shape here," explains Annica Sveholm.
The new passenger terminal will open in spring 2016.