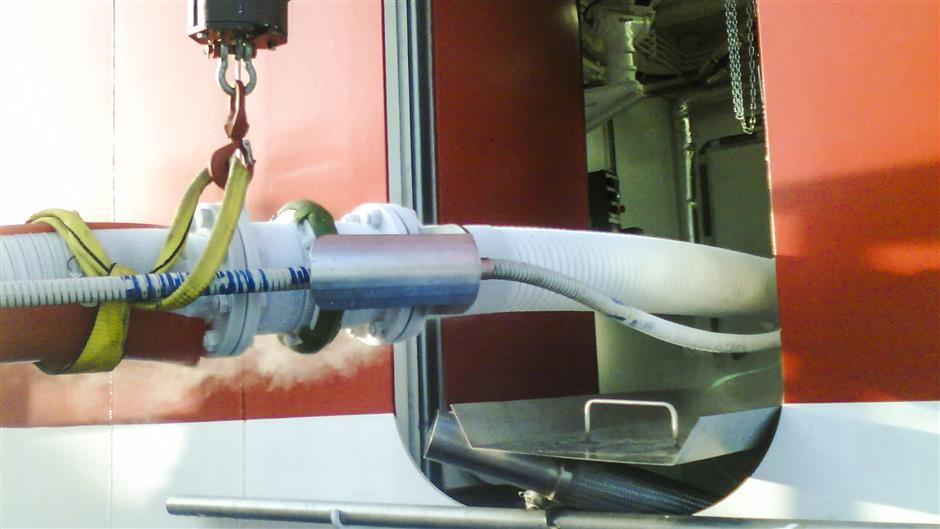 A new website focusing on LNG as a vessel fuel has been launched. The website has been developed by the International Association of Ports and Harbours (IAPH) network.
Ports of Stockholm is an active member of several different reference and working groups for the purpose of promoting liquefied natural gas (LNG) as a vessel fuel. One of these working groups has been established by the World Port Climate Initiative, within the framework of the International Association of Ports and Harbours.
Ports of Stockholm has participated in the work of the group for a long time, developing checklists and general guidelines for LNG bunkering. The checklists constitute an extra preventive safety measure and ensure that LNG bunkering is performed in a safe and responsible way. By developing the checklists together with several other ports and stakeholders a well-developed standard has been achieved, which will make it easier for vessels that will perform bunkering procedures in different ports.
Now the working group has launched a new website. Experience, knowledge, guidelines and checklists can be shared with other ports, fuel suppliers and shipping companies that are considering introducing the use of LNG as a vessel fuel. The long-term objective is to achieve more sustainable shipping.
For just over a year LNG bunkering has been available at Ports of Stockholm, and is used today by the passenger ferry Viking Grace. LNG as a vessel fuel results primarily in significantly lower emissions of sulphur dioxide and particles, but also in less nitrous oxide and carbon dioxide release. LNG bunkering by a major passenger vessel is a world first and a lot of attention from around the world has been directed towards Viking Line, the gas supplier AGA and Ports of Stockholm.
Visit the new LNG website (external link)
Read more about LNG at Ports of Stockholm
Got to the IAPH website (external link)
Go to the WPCI website (external link)