A major step closer to Stockholm Norvik Port construction start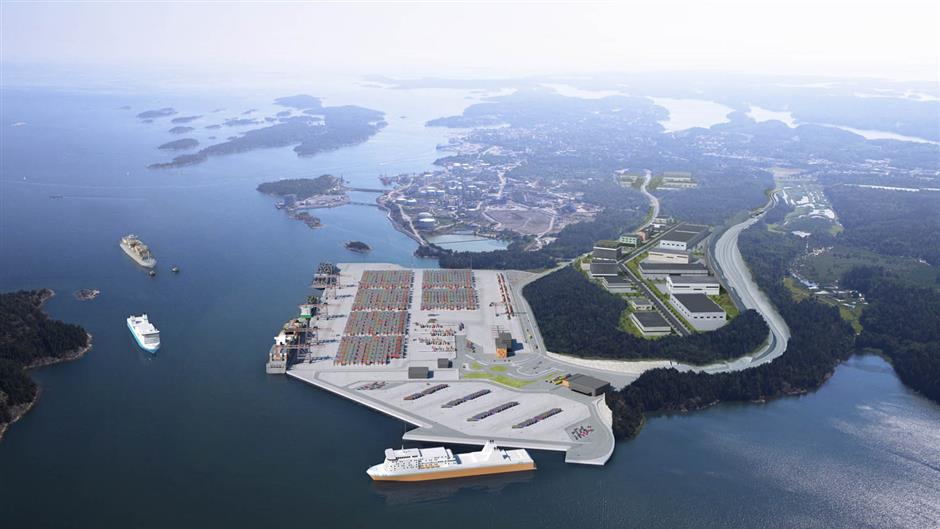 Permit approval for the Stockholm Norvik Port had already been notified, but on Friday 10 October 2014 the Land and Environmental Court also issued a ruling establishing the terms and conditions for the construction and operation of the port.
"We are very happy with the ruling. After a long process we have now achieved a major milestone. The court ruling means that we can now begin to plan for construction start," says Johan Castwall, Ports of Stockholm Managing Director (CEO).

Stockholm Norvik is located close to the shipping lane and has a natural depth that will enable the ships of the future to call close to the expanding Stockholm region.

"Stockholm Norvik is good for the environment and will provide us with an efficient flow of goods to the region. Today a major amount of the goods that arrive in Stockholm are transported by road and railway. The new freight port will mean that the larger vessels of the future will be able to call into a port in the strongly growing Stockholm region," explains Ports of Stockholm's Managing Director, Johan Castwall.

The ruling of the Land and Environmental Court can be appealed to the Land and Environmental Court of Appeal and onwards even further to the Supreme Court, but in both cases leave to appeal must be granted for the case to be heard.
Read more about Stockholm Norvik Port

Download a high-resolution image from Flickr (external link)